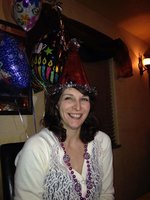 Janene M. Stevens
Janene M. Stevens (54) resident of Post Falls, ID passed away on September 15, 2017 in St. Maries, ID. She was born to Eugene and Sharlene (Bauder) Dixon on April 28, 1963 in Compton, CA. Janene grew up in Orange County and graduated from high school in Fullerton, CA. On December 7, 1985 she married John Stevens in Las Vegas, NV. The couple made their home in Long Beach, CA. She was a home maker and enjoyed taking care of her family over the years. Janene and her husband were foster parents to over 50 children throughout the years.
Janene was a member of Real Life Ministries Church in Post Falls, ID. She took a role of leadership in Celebrate Recovery and Benevolence Assistance at the church.
Janene is survived by her husband John at the family home; daughters Mary (Bertrand) Desilva of Yorba Linda, CA, Rebecca Stevens of Rathdrum, ID, Mariah Mata of Spanaway, WA, Shelby Stevens of Post Falls, ID; sons James (Cecelia) Rhodes of Post Falls, ID, John Stevens III of Atsugi, Japan, Lucas (Courtney) Lott of Ramstein, Germany, Daniel Stevens of Coeur d' Alene, ID, Thomas Stevens of Post Falls, ID, and Alex Stevens of Post Falls, ID. Also surviving are her mother Sharlene Mauritz of Nuevo, CA; brother Charles Dixon of Buena Park, CA; sister Patricia Calvert of Moreno Valley, CA; and 7 grandchildren.
A Celebration of Life will be Tuesday Sept. 26, 2017 starting with dinner at 5:45 pm and service to follow at Real Life Ministries Church, 1860 N. Cecil Rd. Bld 2, Post Falls, ID. Please dress casual. Memorials are suggested to a Go Fund Me Account has been set up to help with medical expenses gf.me/u/cxp5mz.