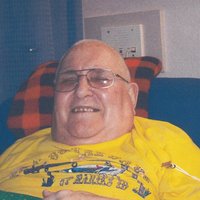 Robert Alan Chilberg
Robert Alan Chilberg (80) lifetime resident of Kendrick, ID and current resident of St. Maries, ID passed away in St. Maries at Valley Vista Care Center on November 27, 2017. He was born to Robert and Dorothy Chilberg on July 1, 1937 in Kendrick, ID.
Alan grew up in Kendrick and attended school there. He graduated from Kendrick High School with the class of 1957. Following high school, Alan farmed on the family's farm. He enjoyed going to farm auctions with his neighbors and friends. Alan also enjoyed country music. His friends would pick him up and take him to the local establishments to listen to live country music performed by local bands and artists.
He loved his friends – the staff at Valley Vista. Despite his handicap, he was always happy. There was always a smile on his face.
Alan is survived by his brother and sister in-law Skip and Janell Chilberg of Deer Park, WA and his sister and brother in-law Darlene and Ed Reid of St. Maries, ID. Also surviving are numerous nieces and nephews. He is preceded in death by his parents and his brother Duane Chilberg.
A memorial service will be Saturday December 9, 2017 at 11:00 am at the Assembly of God Church in Kendrick, ID. A gathering of family and friends will follow at the church.