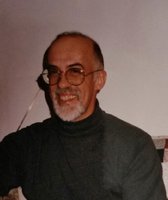 Nick Scaley Jr.
Nick Scaley Jr. (66) resident of Medimont, ID passed away at his home on January 12, 2018. He was born to Nick and Ida Scaley on August 16, 1951 in St. Maries, ID. He grew up in Harrison, ID and graduated from Kootenai High School with the class of 1969.
Following high school, Nick went to work for Potlatch Corp. He worked several years before taking a 10 year break to farm and work for the Highway Department. He returned to Potlatch and retired in 2016.
Nick enjoyed socializing at One Shot Charlies and Watsons. He also enjoyed everything and anything about cars. He loved driving cars, buying cars, fast cars, slow cars, and watching car shows. He was a simple man who lived a very simple life. He was always easy to please and make happy.
Surviving family members are his nephew and wife Dion and Lesly Simundson and niece and husband Kim and Jim Bentcik all of St. Maries, ID, 3 nieces, 1 nephew, and 2 great nieces. He is preceded in death by his parents and his sister Rose Marie Simundson.
At his request there will be no services.