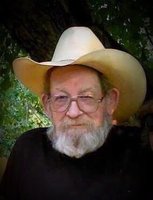 Kenneth R. Posselt
Kenneth R. Posselt (68) resident of St. Maries, ID passed away on January 16, 2018. He was born to Kenneth and Shirley Posselt on April 4, 1949 in Menominee, MI. Ken grew up in Townsend, WI attending school there and in Wabeno, WI. He graduated from Wabeno High School with the class of 1967.
Following high school, Ken married his high school sweetheart Sue Hupf on August 19, 1967 in Lakewood, WI. The couple soon started a family having 2 boys. The family moved to Milwaukee, WI where Ken went to work for Babcock and Wilcox Steel Mill. Family, the outdoors, and a job at the Milwaukee Railroad brought the family to St. Maries, ID. Ken later went to work for Potlatch Corporation retiring in 2012. He enjoyed the mountains and the outdoors in the St. Maries area. He also enjoyed hunting, fishing, horses, dogs, shooting guns, and art. He was a beloved husband, father, and grandfather.
Ken is survived by his wife Sue at the family home, sons Ken (Laura) Posselt of Yuma, AZ and Jake Posselt of St. Maries, ID; sister Jerrie Posselt; brother Kim (Cindy) Posselt; 4 grandchildren; and numerous nieces and nephews. He is preceded in death by his parents and his sister Julie Posselt-Mitchell.
A memorial service is planned for his friends and family on Sunday January 21, 2018 at 1:00 pm at the Eagles Lodge in St. Maries, ID. A potluck gathering is also planned.