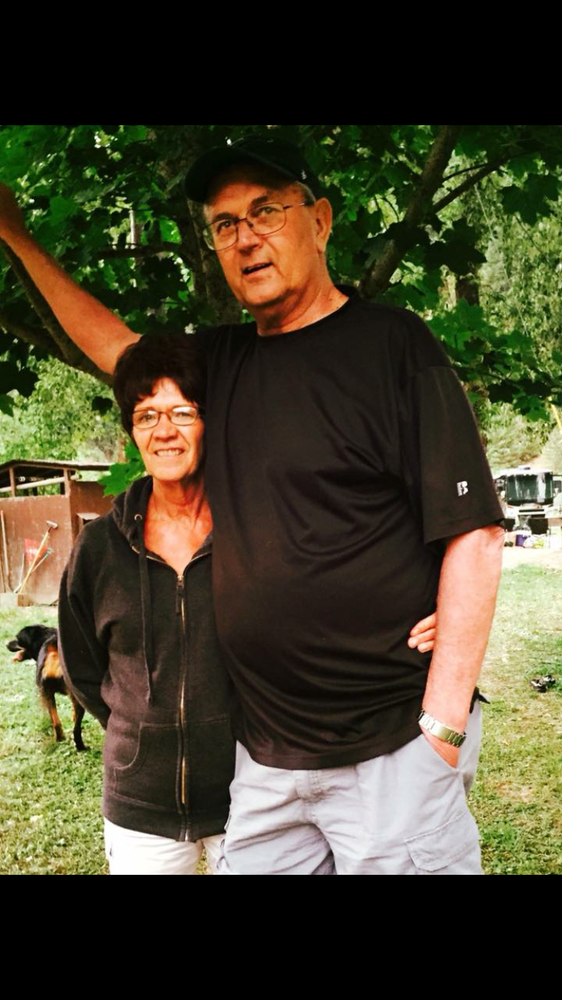 In Memory of
Ronald Alex Asbury
1950 - 2017
Obituary of Ronald Asbury
Ronald A. Asbury (66) lifetime resident of St. Maries passed away at his home on July 29, 2017 surrounded by his family. He was born to William "Buster" and Joyce (Moore) Asbury on December 28, 1950 in St. Maries, ID. Ron grew up in St. Maries and graduated from St. Maries High School with the class of 1969.
Following high school, Ron went to work for St. Maries Plywood. He then attended North Idaho College for one year. After college Ron worked as a Scaler for Diamond International. He married his high school sweetheart Maggie Pugh on October 24, 1970. Diamond International took the couple to Weippe, ID for a few months. When Ron returned home he went to work in the woods as a logger working for various logging companies. He eventually went to work for Sindt Logging and in 1990 he and Maggie purchased part of the business establishing Ron Asbury Logging. Ron and Maggie had 2 children Cory and Pean. Ron was very active in his boys' athletics attending every sporting event and coaching them in baseball and basketball. As his children grew up and had their own children, the tradition continued and he was very involved in his grandchildren's athletics. Ron loved the St. Maries Lumberjacks never missing a game, and the kids loved him as many would call him "Papa Ron".
Sports were a big part of Ron's life; he loved watching the Mariners, Sonics, and Zags. He also liked to watch old old old westerns on the Western Channel. Ron enjoyed the outdoors and liked riding 4-wheelers, camping, and hunting duck and pheasant. The Asbury's had a cabin in Avery that was Ron's sanctuary. He loved to go up to the cabin and relax spending time with his family. Although he wasn't much for cooking (boiling water was his specialty) he loved to barbeque and was rather good at it. Over the years Ron had belonged to organizations in St. Maries such as the Eagles, Booster Club, and Gun Club. He enjoyed road trips and would often find and take the "scenic routes" for fun. The family enjoyed many trips to the coast where they would dig for clams and enjoy the ocean; however his most favorite trip was visiting the ocean from the beaches of Hawaii. Many wonderful family memories were made there. Lola was Ron's fur baby who he loved very much. She rarely ever left his side and he loved to spoil her with love and treats.
Ron is survived by his wife Maggie at the family home; sons Cory (Chelcie) Asbury and Pean (Aubrey) Asbury both of St. Maries, ID; his "adopted" son Laneo (Brianne) Watkins of St. Maries, ID; brothers David Asbury and Tim Asbury both of St. Maries, ID; sister Jody Asbury of St. Maries, ID; step siblings Viola Vosburg of Spokane, WA, Fred (Karen) Sindt and Ted (Jackie) Sindt of St. Maries, ID. Also surviving are 6 grandchildren, 3 great-grandchildren, numerous nieces and nephews. He is preceded in death by his parents and step-parents Buster and Sally Asbury and Henry and Joyce Sindt.
A memorial service will be Friday August 4, 2017 at 6:00 pm at the St. Maries High School Gymnasium. A gathering of family and friends to share food and fellowship will follow at the St. Maries Elks Lodge.