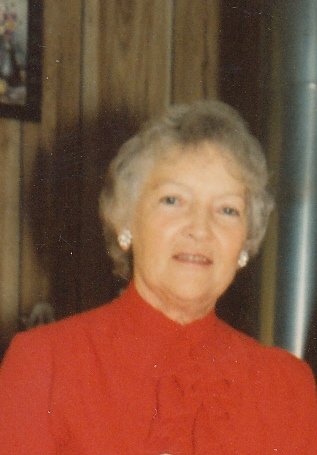 In Memory of
Cynthia "Joy" Brucker
1927 - 2017
Obituary of Cynthia Brucker
Joy C. Brucker (90) resident of St. Maries, ID passed away peacefully on Oct. 25, 2017 at Valley Vista Care Center in St. Maries surrounded by her family. She was born April 21, 1927 to Jack and Laura (Addington) Sexton in Rexton, MI.
Joy grew up on Lake Coeur d' Alene near Worley, ID where she spent her youth attending Worley schools. On February 26, 1942, Joy married Orval Brucker in Coeur d' Alene, ID. They made their home in Fernwood, ID before moving to St. Maries in 1950. Joy was a homemaker and took pride in her home and raising her daughter. From 1966 to 1970, Joy worked for the Idaho Dept. of Fish and Game herding cattle to keep them from grazing on Idaho Fish and Game lands. This job was a job she loved. She could ride her horse, wear chaps, pack a 45, and camp in the woods.
Joy and Orval moved to the Flat Creek area near St. Maries in 1973. She and her husband loved playing music. Joy had a beautiful voice and loved to sing. She wrote some music and songs. Orval played banjo and Joy played the guitar. They enjoyed playing in jam sessions with other area musicians. Joy also enjoyed writing poems and they were clever and funny, never serious. After 58 years of marriage, Orval died in 2000. She has been a resident of Valley Vista for the past 5 years.
Joy loved horses and horseback riding. She was a member of the St. Maries Saddle club for many years, and had a lot of fun at horseshows competing with her friends. She was an excellent cook and enjoyed tending to her garden. Joy once wore out her kitchen mixer because she loved to bake so much. She and Orval loved pitching horse shoes; Joy and Orval would team up to win many trophies.
Joy was very warm and friendly; she always greeted anyone in town with a smile whether she knew them personally or it was just a chance encounter. Her home was so welcoming to all, and she will especially be remembered fondly by her grandchildren. They loved going to stay with "Granny". Joy is survived by her daughter Sandra "Sam" Tiffany of St. Maries, 2 grandchildren, 4 great-grandchildren, and numerous nieces and nephews. Joy was preceded in death by infant son Laverne Brucker and brothers Ed "Shorty" Sexton, Everett, Jerry, and Jim Sexton and sisters Mary West, Violet Cobe, and Flossie Sampson.
A memorial service will be planned and announced at a later date.