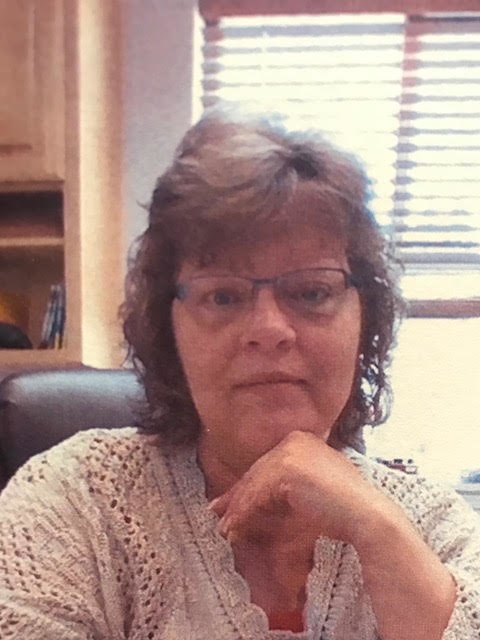 In Memory of
Ginger Kay Pray
1960 - 2017
Obituary of Ginger Pray
Ginger Kay Pray (57) of St. Maries, ID passed away on November 16, 2017 in St. Maries, ID after an 11 year battle with cancer. She was born second in a set of twins to Gary Lee Pray, Sr. and Wanda Nell (Dye) Pray on June 2, 1960 in Abilene, TX. Her twin sister, Laurie, predeceased her. She attended Mission Bay High School in San Diego, CA and graduated in 1978. She earned several certificates in the medical field. She made St. Maries her home in 1993. Her employment in St. Maries included working more than 12 years for Nancy A. Wolff of the law office of Morris & Wolff; Deputy Clerk of the Court in Benewah County; Manager of Pugh Brothers Construction for more than 8 years. Prior to her death she worked for Larry Naccarato, Fire Chief of the St. Maries Fire Protection District.
Ginger is survived by her precious daughter, Sarah Kay Pray, her father, Gary Lee Pray Sr., her brother and sister in-law, Gary Lee Pray Jr. and Sandra Pray of Temecula, CA, and her sister Debbie Pray. She is also survived by her nephew and nieces, GL and Gianna of Temecula, CA and Suzanne of Livonia, MI. She was preceded in death by her twin sister, Laurie and her beloved mother, Nell Pray.
The family wishes to extend their gratitude to Nancy A. Wolff for her friendship and support and to Darla R. Pugh for the special bond she and Ginger shared. Words cannot express the love, respect, and gratitude Ginger had for Darla for being there always and helping Ginger die with grace and dignity.
Ginger spent the last days of her life in St. Maries under the care of Hospice of North Idaho and the amazing and dedicated staff at Benewah Community Hospital, in the company of many friends, colleagues, community supporters and a special visit from her brother, Gary. Ginger wants all of you to know how blessed she was to have each of you in her life and for sharing her last days with her, helping to keep her comfortable and smiling.
A memorial service will be Thursday, December 14, 2017 at 2:00 pm at Hodge Funeral Home in St. Maries, ID. In lieu of flowers, donations in Ginger's memory can be made to Hospice of North Idaho, BetterCare, Inc. or a charity of your choice.