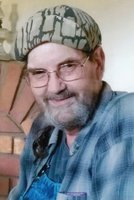 Donald Ray Austin
Donald Ray Austin (66) resident of St. Maries, ID passed away at his home on January 8, 2019. He was born to Clyde and Waldean Austin on January 20, 1952 in the Dalles, OR. Don graduated from Hood River, OR with the class of 1970. Following high school he enlisted with the US Coast Guard serving in Vietnam and for the Port of Portland. He was honorably discharged in 1974.
After serving in the Coast Guard, Don continued to work for US Customs at Port of Portland. He attended Clakamas Community College receiving a Certificate of Completion in Computer Science. He went to work for Griggs-Anders research in IT and Data Processing. In his younger years, he drove long haul truck with his father. Don also owned a farm In Molalla where he raised Arabian Horses. He obtained his pilot's license. At this time he enjoyed riding motocross and Indian brand motorcycles.
In 1986 an automobile accident forced him into disability. He married Robin Anderson on September 14, 1990 in Oregon City, OR. The couple moved to St. Maries in 2007. Don was a family man and loved them all so very much. He lived as long as he did because of his love for his children, grandchildren, and great-grandchildren. He also enjoyed and loved his fur babies.
Don is survived by his wife Robin at the family home; daughter Stacey Mitoma and son in-law Arlan Ravey of St. Maries, ID; son Shaun Austin of Portland, OR; mother Waldean Austin of Portland, OR; brother Steve Austin of Anchorage, AK; sister Kim Austin of Portland, OR; grandchildren Danielle Ravey Mitoma, Tressie Ravey, and Demetri Ravey; 6 step-grandchildren; and great-grandchildren. He is preceded in death by his father Clyde Austin and brother Terry Austin
A memorial graveside service will be Friday, January 18, 2019 at 2:00 pm at Woodlawn Cemetery in St. Maries. A gathering of family and friends will follow at the Eagles Lodge