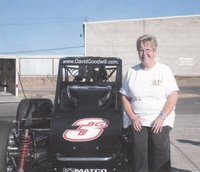 Sharyn Anne Bragg
Sharyn Anne Bragg (72) resident of Santa, ID died at Benewah Community Hospital in St. Maries on January 27, 2019. She was born to William and Nadine See in Ossining, NY on March 30, 1946. She grew up around Newark, CA while her father was in the Navy. When he retired, they moved to Myrtle Creek, OR in 1963, and Sharyn graduated from Myrtle Creek High School with the class of 1964.
Following graduation, Sharyn married John Hearon in Roseberg, OR. They later moved to Canyonville, OR where she worked for Social Services and had her first child. They moved to Texas where her husband was from and worked in the oilfield. She had her second child in Texas.
In 1978 she moved to Rio Vista, CA where she trained as a medical biller and worked for a local physician. John and Sharyn divorced in 1988. She later married Chuck Bragg in 1990 in Stockton, CA. The couple made their home in Stockton, and she returned to medical billing. Chuck and Sharyn divorced in 1999. In 2010, she retired and moved to Santa, ID. She joined the Master Gardeners and enjoyed the outings and learning about the plants and bugs and going to the farmers markets in St. Maries and Plummer promoting Master Gardeners. On February 14, 2014, Sharyn married her high school sweetheart Hank Teal in Lewiston, ID.
During her life she enjoyed being an independent photo journalist and served as secretary for Motor Sports Press Assn. She took photos of F1, Indycar, NASCAR, Craftsman Trucks, NHRA, Sprint cars, modified stock cars, late models, winged sprints, where she met many professional drivers including Jeff Gordon, Terry LaBonte, Tony Stewart, and John Force to name a few.
Sharyn is survived by her husband Hank at their family home, daughters Heather Barker of Fernwood, ID and Stephanie Buswell of Fernley, NV, brother Jack (Mona) See and sister Jill Tarver both of Roseberg, OR, 7 grandchildren and 2 great-grandchildren. She is preceded in death by her parents, and her brother William H. See II.
A celebration of her life will be held this summer at a later date and time to be announced.