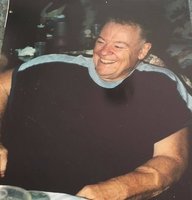 James M. Alford
James M. Alford (74) resident of Black Lake near St. Maries, ID passed away at his home on February 20, 2019. He was born to Royce Monte and Frances (Harper) Alford on September 23, 1944 in Bradford, PA. In 1963 James graduated from high school in Dallas, TX. Following high school, he enrolled into UCLA and Texas University. He met his beloved bride to be Kathleen Thomas, and the couple married on January 1, 1966 in New Braunsfels, TX.
Jim went to work for Texas Instruments, working on some of the first computers. He would test the computers by writing Kathy love letters in Fortran. Firefighting was also something he did to provide for his family. James Graduated from Texas University with a Masters Degree in Mathematics and English. He then enlisted into the United States Air Force where he served 4 years and obtained a degree in Meteorology. While serving in the Air Force, James and Kathleen were stationed in Washington, DC and Salt Lake City, UT.
The family relocated to Idaho where James attended Boise State and received his degree in teaching. Moving to Kendrick, ID gave him opportunity to teach at Kendrick High School, WSU, and Orofino. Jim was passionate about his career and loved teaching High School, and was an inspiration to many of his students.
In 1989, his son was died at 16 years old, and in 1990 Jim and Kathy permanently moved into their summer home on Black Lake. They retired and loved the peacefulness and beauty of their home. Jim also enjoyed riding motorcycles, fishing, camping, and hanging out in his shop with a good western book and cigar. A lot of memories were made in his 53 years married to Kathy.
James is survived by his wife Kathy at their home out by Black Lake, daughter Kimberlee (Rick) Langford of Sandpoint, ID, brother Harry "Woody" (Troy) Alford of Dallas, TX, 3 grandchildren and 1 great-grandchild with one on the way. He is preceded in death by his parents, his brother John "Yankee" Alford, and his son Willy Alford. At his request there will be no services