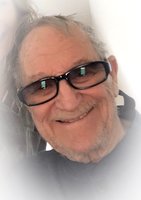 Richard W. Francis
Richard W. Francis (82) resident of St. Maries, ID passed away on February 22, 2019 at Benewah Community Hospital in St. Maries. He was born to Marvin and Rose Francis on February 27, 1936 in Niagara Falls, NY. He was raised in the Niagara Falls area. Following his schooling, he joined the military and relocated to Spokane, WA.
When Richard was honorably discharged, he moved to the Anchorage, AK area. To support himself he served as a hunting and fishing guide. He also worked in carpentry and construction.
In March 2018, Richard suffered a stroke, so he relocated to St. Maries, ID to be closer to family. Richard will be remembered as a man who lived a very simple life who adored his family, his dear friends in Alaska and his love for hunting and fishing. His caring nature was shared by anyone who met him.
Richard is survived by his children Valerie (Dan) Canady of Deer Park, WA, Vickie (Arthur) Whitehead of Fort Collins, CO, Shirley (Sheldon) Ackerman of Princeton, ID, Richie (Rachael) Francis of Spokane, WA, Dawn Francis of Spokane, WA; brother Kenneth Francis of California; 10 grandchildren; and 5 great-grandchildren. He is preceded in death by his parents, his son Tony Francis, his brother Marvin Francis and sister Shirley Francis; and grandchildren Adonnis Whitehead and Ariel Whitehead.
The family will plan a private service at a later date