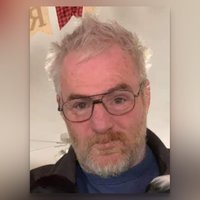 Merle A. Scott Jr.
Merle A. Scott Jr. (53) resident of Plummer, ID passed away at his home on March 17, 2019. He was born to Merle Scott Sr. and Rosemary (Stapleton) Johnson on March 17, 2019 in Yakima, WA. Merle lived with his parents until they divorced at the age of 2, and at that time moved to Deary, ID to live with his mother and stepfather. After the death of his older brother Leonard, the family moved to Sleeping Lady, AK where he was home schooled and worked for Gabbert's Guide Service. He worked as a hunting and fishing guide for 4 years.
At the age of 18, Merle moved to Priest River, ID, and then returned to Yakima, WA. In 1988 he joined the Army National Guard and was in enlisted for 2 years. During this time he worked for Yakima Recycling Operations where he was involved in a work related accident.
In April 1992, he moved to Plummer, ID and resided there until his death. He worked various jobs until the pain from his broken neck would not allow him to work any longer, and he became disabled. Merle enjoyed fishing, camping, building, and computers.
Merle is survived by his siblings Stanley Pritchett, Lee Pritchett, Zurietta Pritchett, Ricky Pritchett, and Jackie Johnson; stepmother Nicky Scott; and 17 nieces and nephews. He is preceded in death by his parents; stepfather Leonard Johnson; and brothers Leonard Pritchett and Thomas Pritchett.
A memorial service will be held at a later date.