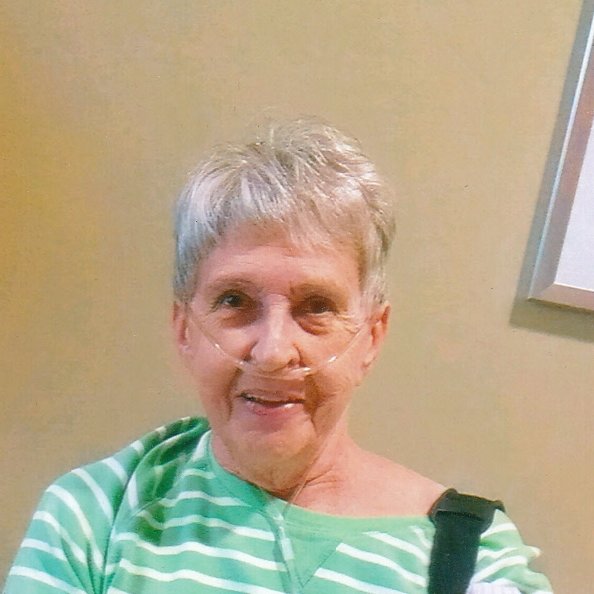 Obituary of Susan Belle Thaut
Susan Belle Flowers-Thaut (71) resident of St. Maries, ID passed away on May 17, 2019 surrounded by her family. She was born to Harold and Dorothy Richards on October 28, 1947 in Anmoore, WV. Sue grew up in West Virginia and attended school at Washington Irving High. Following high school she married Golden Dwayne Wilcox, and the couple had 2 children Dwane and Nanette. Sue stayed home to raise her children. In 1970 Golden died in a logging accident.
Sue married John Robert Flowers and the couple had 1 child John. The couple bought property in Emida, ID in 1970. Sue went to work for the Pines Motel, and then worked for L&W Grocery in Emida. The family moved to into St. Maries, and Sue went to work for Minervas. She cooked at Minvervas for 10 years. Sue and Bob moved to LA where Sue went to work for Brown and Root Construction as a laborer. She later divorced Bob and moved to Brattas, MT for 3 years where she cooked and bartended. She then returned to St. Maries and went back to work at Minvervas.
In 1997 Sue began dating Daryl Thaut, and on June 12, 1999 Sue and Daryl married in Coeur d' Alene, ID. The couple enjoyed their dogs, boating, and fishing together. Sue went to work for the smoke shop where she retired in 2006 to take care of Daryl. He died in 2008. Sue enjoyed going to dinner with friends, spending time with her kids, and she loved her animals. She will be missed by all of her friends and family.
Sue is survived by her children Dwane Wilcox of Spirit Lake, ID, John and Angie Flowers of St. Maries, Id, and Nanette and Brian Barbour of Santa, ID; 9 grandchildren; and 5 great-grandchildren. She is preceded in death by her parents, her husband Daryl Thaut, and her sister Nancy Reber.
A graveside service will be Friday June 7, 2019 at 2:00 pm at Woodlawn Cemetery in St. Maries, ID. A gathering of family and friends to share a meal will follow at the Eagles Lodge in St. Maries. In lieu of flowers, the family suggests donations to Hospice of North Idaho, 2290 W Prairie Ave, Coeur d' Alene, ID 83815.
Graveside Service
2:00 pm
Friday, June 7, 2019
Woodlawn Cemetery
23rd Street and hwy 5
St. Maries, Idaho, United States
208-245-2577
Gathering of Family & Friends
2:30 pm
Friday, June 7, 2019
Eagles Lodge
707 Main
St. Maries, Idaho, United States
Share Your Memory of
Susan