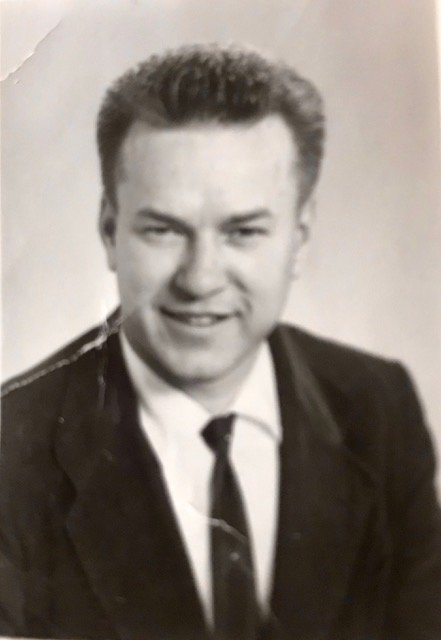 Obituary of John Martin Wheaton Jr.
John Martin Wheaton Jr. (87) longtime Plummer, ID resident passed away at his home with his family by his side. He was born to John Sr. and Blanche Wheaton on August 10, 1931 in Montello, WI. He was one of the youngest of 16 children. John joined the United States Navy and served 4 years during the Korean War.
When John was stationed in Long Beach, CA, he met the love of his life Elvira Burrola at a USO dance. After a short courtship, the couple married on July 16, 1955 in Lomita, CA. The couple moved to Stevens Point, WI and started their family. John attended the University of Wisconsin-Stevens Point where he graduated with a BS in Wildlife Science. The family moved to Harbor City, CA for a teaching position, and to be closer to Elvira's family.
After several years in Harbor City, John packed up Elvira and his 6 children into an old Chevy carryall with a 15' foot Aljo travel trailer and headed to Idaho to find work. He eventually landed a teaching job in Plummer, ID while interviewing over a beer at the American Legion Club. John and his family lived in that little 15' trailer, until he bought his home in Plummer. Once called a shack by his wife, John and his family turned that shack into the very nice and loving home it is today. In Plummer, the twins were born on Thanksgiving Day in 1971. John loved the Idaho outdoors, hunting and fishing.
John taught at Plummer High School and eventually continued his education at EWU in Cheney, WA for his Masters in Education. He was always involved in the community and served as councilman and mayor for the City of Plummer. He was also involved with leadership positions and past commander in the American Legion Post in Plummer. He was also involved with the local Catholic Church in leadership positions. John also spent several years working for the Coeur d' Alene Tribe, and eventually retired from the United Parcel Service.
He loved steelhead fishing on the Clearwater River, cutthroat fishing on the St. Joe, and duck hunting on Lake Chatcolet. He had a passion to help save the Steelhead trout and volunteered at the Dworshak hatchery during the spawning season. He and his family enjoyed camping at Huckleberry Campground and going to the mountains to pick huckleberries.
John is survived by his wife of 64 years of marriage, Elvira at the family home in Plummer; children John Wheaton III of Boise, ID, Roberto Wheaton of Desert Hot Springs, CA, Martin (Oh) Wheaton of Santa Clara, CA, Cecelia Juarez of Plummer, ID, Donna Wheaton of Boise, ID, Diana Wolfe of Coeur d' Alene, ID, Manuel Wheaton of Boise, ID, and Michael (Nancy) Wheaton of Nampa, ID; siblings Dorothy Naparella, Delilah Christenson, Loretta Drinkwater, and Jim Wheaton all of Wisconsin, and David Wheaton of Nevada; 19 grandchildren; many greats.
Mass of Christian Burial will be celebrated on Tuesday August 6, 2019 at 11:00 am at Our Lady of Perpetual Help in Plummer, ID. Interment followed at Evergreen Cemetery in Plummer with Military Honors.
Mass of Christian Burial
11:00 am
Tuesday, August 6, 2019
Our Lady Of Perpetual Help Catholic Church
1173 E St
Plummer, Idaho, United States
Interment with Military Honors
12:00 pm
Tuesday, August 6, 2019
Evergreen Cemetery
Fairfield Road
Plummer, Idaho, United States
Share Your Memory of
John