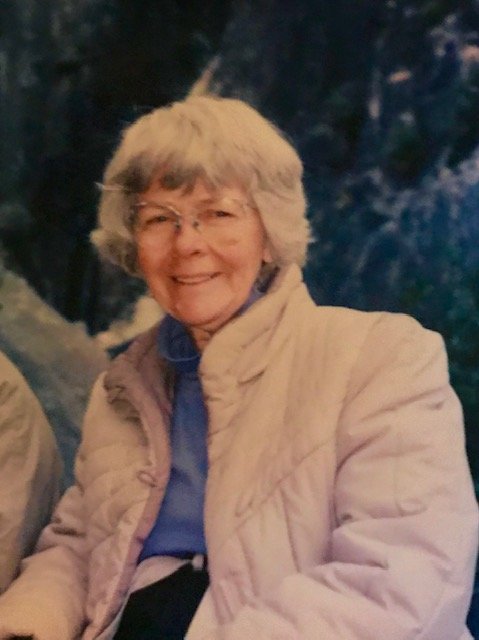 Obituary of Patricia Louise Collier
Patricia Louise Collier (90) resident of St. Maries, Idaho, passed away at her home on August 4, 2019. She was born to Herman and Marie (Cornwell) Tyken in Oakland, California, on November 4, 1928. She graduated from Berkeley High School with the class of 1946.
On August 8, 1948, she married Dick Bronson. She was a home maker raising her children. Attending the University of California Santa Cruz, she earned a B.S. Degree in Geography and Environmental Studies.
In 1970, Patricia also started work as a freelance educator, and spent 14 years in this career. She received a registered trademark for a woodworking kit she created for children with learning disabilities involved in woodworking classes. She married Jack Collier, formerly of Harrison, Idaho, in November 1983 in Yosemite. They moved to St. Maries, Idaho, where Jack died in 2003.
Patricia was a member of the Community Presbyterian Church in St. Maries, and when she was able, she was very active in her church. She was proud of her wetlands and waterfowl conservation project on 60 acres along the St. Maries River, and received a conservation award in St. Maries from Ducks Unlimited.
Patricia is survived by her children Michael (Jan) Bronson of Anchorage, Alaska, Edward (Sherie) Bronson of Honolulu, Hawaii, Thomas Bronson of St. Maries, Idaho, Daniel (Pat) Bronson of Magalia, California, Lorin (Robin) Bronson of Lompoc, California, Sarah Ofer of Afula, Israel, and David (Amye) Madsen of Donnelly, Idaho; step children Deborah (Jim) Hackworth of Midwest City, Oklahoma, and Donna Weatherall of San Jose, California; 9 grandchildren; and 6 great-grandchildren. She is preceded in death by her parents; husband Jack Collier; and sister Phyllis Bridges.
A memorial service will be Tuesday, August 27, 2019 at 11:00 am at the Community Presbyterian Church in St. Maries, Idaho. A gathering of family and friends to share a meal will follow at the church.
Memorial Service
11:00 am
Tuesday, August 27, 2019
Community Presbyterian Church
1100 College Ave
St. Maries, Idaho, United States
Share Your Memory of
Patricia