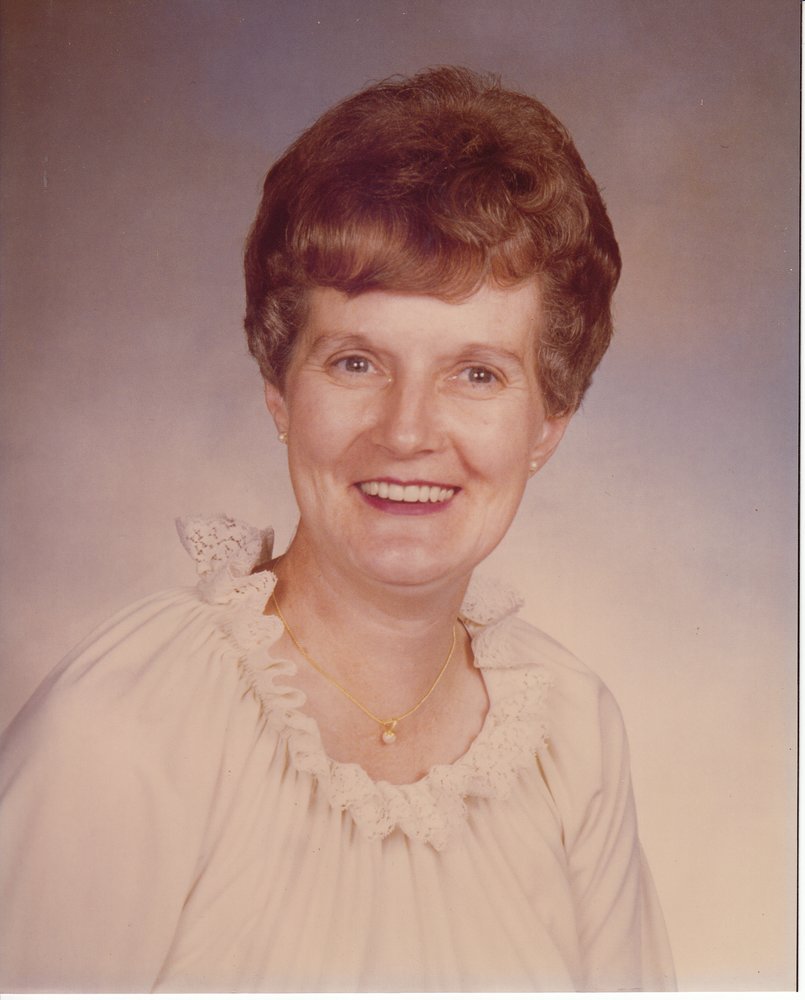 Obituary of Lois Marie Moore-Caswell
Lois Marie Allen Moore Caswell (87) resident of Emida, ID passed away at her home on August 16, 2019. She was born on August 29, 1931 in Elk River, ID to Edgar and Leona Allen. When Lois was 5 years old, her family moved to the Benewah Valley. They later relocated to Milltown where she remembered her mother and her feeding meals to the Hobo's from the trains. They then moved to the SM Hill above the high school. Her father later donated that land for the cross on the hill.
On June 26, 1948 Lois married Gerald E. Moore in Missoula, MT. They lived in St. Maries for a short period, and then moved out to Cherry Creek. On December 1, 1962, they moved their family to their farm in Emida.
Lois's passion was caring for and loving her family. She also loved needlework, making pies, and her famous cinnamon rolls and buns. She made pies for the family member's birthdays and spoiled her grandchildren with baked goods especially her "tookies". Every birthday was acknowledged with a birthday card. Lois always donated her embroidered items, afghans, and pies to local benefits, all of which received top bids.
Lois started working at Benewah Community Hospital in the 1970's. She worked as a Ward Clerk and Nurse's Aide for over 20 years. When she retired, she still volunteered there for 2 years.
Her lifetime soulmate Jerry passed away on May 13, 1996 after 48 years of marriage. She stayed on the farm for 4 ½ years before moving to Lewiston for 9 months with her daughter and son in-law. She married Bill Caswell on September 1, 2001, and lived with him in St. Maries. "A second chance to live and love – had the two best men in the world." They enjoyed traveling, dancing, and being married for 18 years. Bill passed away March 24, 2019. Lois then moved back to the farm in Emida to live with her daughter and son in-law. She remained there until she died.
Lois is survived by her children Jerry and Jeri Moore of St. Maries, Vern and Tammie Moore, Gene and Nancy Moore, Ron Moore, and Bonnie and Bill Swam all of Emida; step-children Mark and Vickie Caswell of Superior, MT, Chuck and Suzanne Caswell of Post Falls, ID, Lynn and Jim Downs of Buhl, ID, Cindi Cope of Kendrick, ID, and Nancy and Randy Goodell of Salmon, ID; sister Vivian Croson; 18 grandchildren, 38 great-grandchildren. She is preceded in death by her husbands Jerry Moore and William Caswell; brothers Melvin Allen, Gerald Allen, Robert Allen, sister Eunice Carmen, step-son Vance Caswell, and beloved grandson Justin Swam.
A memorial service will be Saturday, August 24, 2019 at 10:30 am at the St. Maries Nazarene Church. A potluck gathering of family and friends to share a meal will follow at the Elks Lodge in St. Maries, ID.
To plant a tree in memory of Lois Moore-Caswell, please visit Tribute Store
Memorial Service
10:30 am
Saturday, August 24, 2019
St. Maries Nazarene Church
175 Grandview Drive
St. Maries, Idaho, United States
Gathering of Family & Friends
11:30 am
Saturday, August 24, 2019
Elks Lodge
628 Main Street
St. Maries, Idaho, United States
Share Your Memory of
Lois