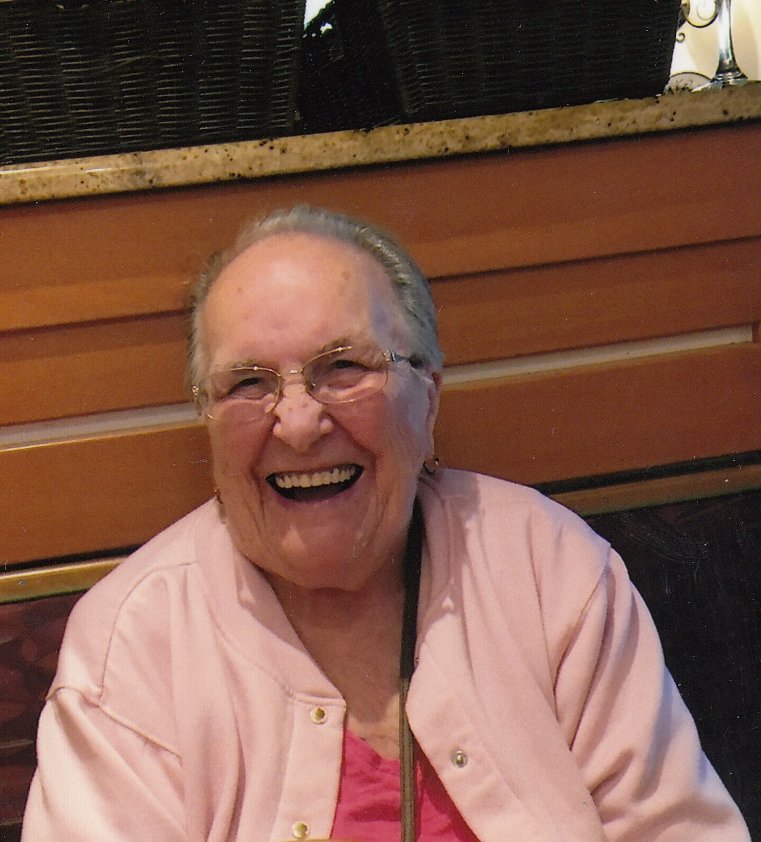 Obituary of Marie C. Langley
Marie C. Langley (85) resident of Plummer, ID passed away at her home on August 17, 2019. She was born to John and Dorothy Molenaar on April 20, 1934 in Ontario, OR. Growing up, Marie was always a shy little girl. The family didn't have much money, so for entertainment on Saturday nights, they would go to town and get an ice cream cone, and sit on the curb watching people go by. While in high school, Marie got a job at the Centre Theater in Ontario, OR. She felt she missed out on a lot of fun school activities, but it was ok because she liked her job. She was voted into the PEP club as President, a real honor for her. Marie graduated from Ontario High School in May 1952. She worked that summer at Holy Rosary Hospital as a Nurses' Aide thinking she wanted to be a Nurse. Before the summer was over, she was convinced that wasn't for her. She went to work for the IRS opening mail, and very much enjoyed this job.
In October 1955 Marie took the test for a Civil Service job with Malheur County Agents Office. She married Raymond Riggs in April 1955. Raymond joined the U.S. Air Force and made a career of it. In October 1956 they had their first child while living in Tucson, AZ; a girl they named Rosalie. While in the Air Force, they traveled around every 2 years, even spending time in Japan for a few years. After 20 years of marriage, the couple divorced and Marie moved to Boise, ID to be closer to her mother. Marie obtained a job there for the employment office as a Bookkeeper and was responsible for paying all the bills for all the employment offices in the state of Idaho. She worked at this job for 20 years along with some part-time sales jobs to keep busy. One job was a checker at Fred Meyers, and Hallmark stocking their cards.
When Marie retired she bought a 3 acre farm in New Plymouth, ID where she enjoyed her horse – Rossi and joined a riding club. She would ride her horse in parades. Marie also enjoyed her chickens, goats, and yellow lab – Sophi. In July of 2016, Marie moved to Plummer, ID to be closer to her daughter. Some of Marie's hobbies were oil painting, knitting, quilting, and gardening. Marie loved anything outdoors except snakes. She was the best mother and grandmother she could possibly be and she will truly be missed.
Marie was baptized 2 years ago. She attended the Worley Community Church. She is survived by her daughter and son in-law Rose and Lonnie Bolyard of Plummer, ID; 2 grandsons; and 8 great-grandchildren. She is preceded in death by her parents and her sister Patty Vantries.
Visitation will be Thursday, August 22, 2019 from 1:00 pm-4:00 pm at Hodge Funeral Home in St. Maries, ID. A graveside service will be Friday, August 23, 2019 at 10:30 am at the Rockford Cemetery. A gathering of family and friends to share a meal will follow at the Worley Community Church.
To plant a tree in memory of Marie Langley, please visit Tribute Store
Graveside Service
10:30 am
Friday, August 23, 2019
Rockford Cemetery
Campbell Road
Rockford, Washington, United States
Gathering of Family and Friends
12:00 pm
Friday, August 23, 2019
Worley Community Church
30203 S. 1st Street
Worley, Idaho, United States
Share Your Memory of
Marie