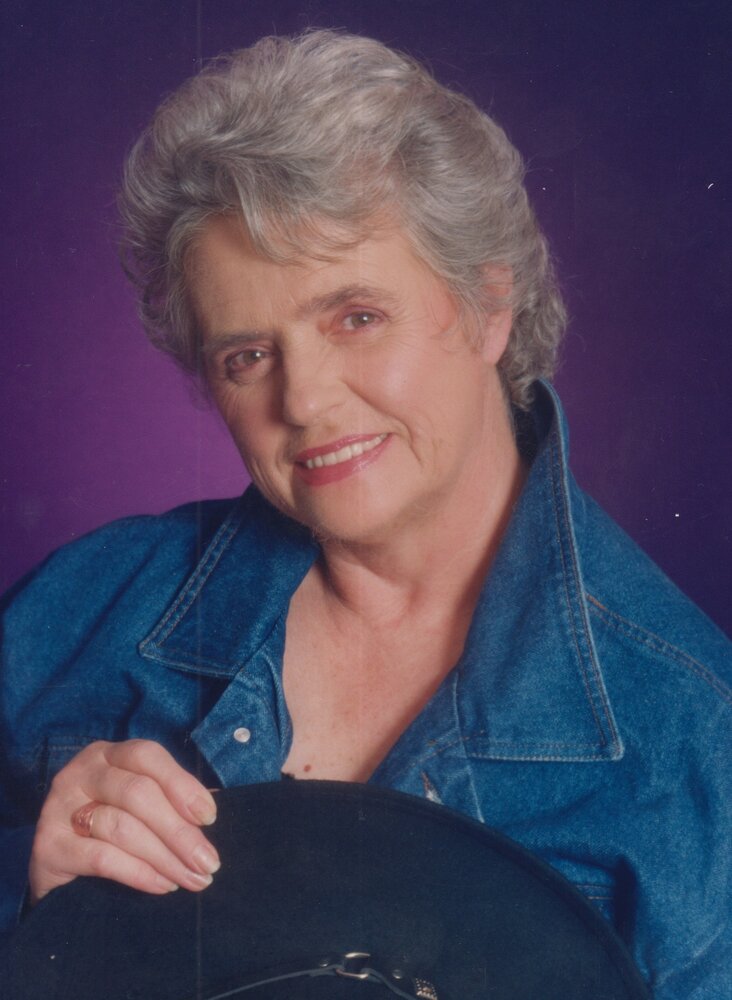 Obituary of Rose Marie Curran
Rose Marie Curran (85) resident of St. Maries, ID passed away at Valley Vista Care Center on June 20, 2022. She was born to Raymond and Alma (York) Hills on April 3, 1937, in International Falls, MN. At the age of 5, Rose's family moved to Tekoa, WA and then onto St. Maries. She attended schools in St. Maries.
Following Rose's time in school, she married Lawrence Banderob, and the couple moved to Superior, MT. They later returned to St. Maries living up on the Banderob farm up Hells Gulch. They had twins girls who precedes her in death, and they later had daughter Crystal and son Dusty. Lawrence and Rose divorced, and she moved to Coeur d' Alene. She married Dick Curran and sold Avon to after her children went to school. She also served as Regional Coordinator for TOPS, which gave her many traveling opportunities. Rose spent some time with Keytronics, and then she ended her career working for the Post Falls Senior Center retiring from there in 2001.
Dick and Rose traveled all over the U.S. in their fifth wheel. They spent time up and down the Pacific Coast, Texas, Arizona, and a trip or 2 back East. They tried to "Snowbird" for a couple of years, but Rose preferred being home in Idaho where she could attend picnics, yard sales, and going out to lunch with her friends and family. Rose also enjoyed knitting, sewing, quilting, and tending to her flower beds. She made sure her whole family had a handmade gift from her, and they were legendary. Until recently, she never forgot a birthday or an anniversary and found joy in sending cards and letters for all of these special occasions.
Rose is survived by her children Dusty (Lisa) Banderob and Crystal (Andy) Lecoultre both of St. Maries, ID; siblings Richard Hills of St. Maries, ID, Nancy Pennock of Coeur d' Alene, ID, and Martha (Ralph) Banderob of St. Maries, ID; brother in-law Bunyan Clark of Emida, ID; those who called her Grandma Rosie - grandchildren Wes Banderob, Damian Banderob, Kyle (Joyce) Banderob, Megan Banderob, Sean (Laura) LeCoultre, Mandy (Luis A.) Najera, Benjamin Lecoultre, and Mitchell (Vanessa) Lecoultre; great grandchildren Dallin Cox, Luis J. Najera, Vincent Najera, Alexa Lecoultre, Isabella Rose Lecoultre, Sophia Lecoultre, and Iivo LeCoultre; numerous nieces and nephews. She is preceded in death by her parents; her husband Dick; children Charlene and Darlene Banderob; siblings JoAnn Clark, George Hills, Roger Hills, and Reva Hills.
A funeral service will be held on Wednesday, June 29, 2022 at 11:00 am at Hodge Funeral Home in St. Maries. A graveside service will follow at Woodlawn Cemetery in St. Maries, ID with a gathering of family and friends following all services to be announced at the service.
Funeral Service
11:00 am
Wednesday, June 29, 2022
Hodge Funeral Home
138 S. 8th Street
St. Maries, Idaho, United States
Graveside Service
12:00 pm
Wednesday, June 29, 2022
Woodlawn Cemetery
23rd Street and hwy 5
St. Maries, Idaho, United States
208-245-2577
Gathering of Family & Friends
12:30 pm
Wednesday, June 29, 2022
John Denny Building
Benewah County Fairgrounds
St. Maries, Idaho, United States
Share Your Memory of
Rose