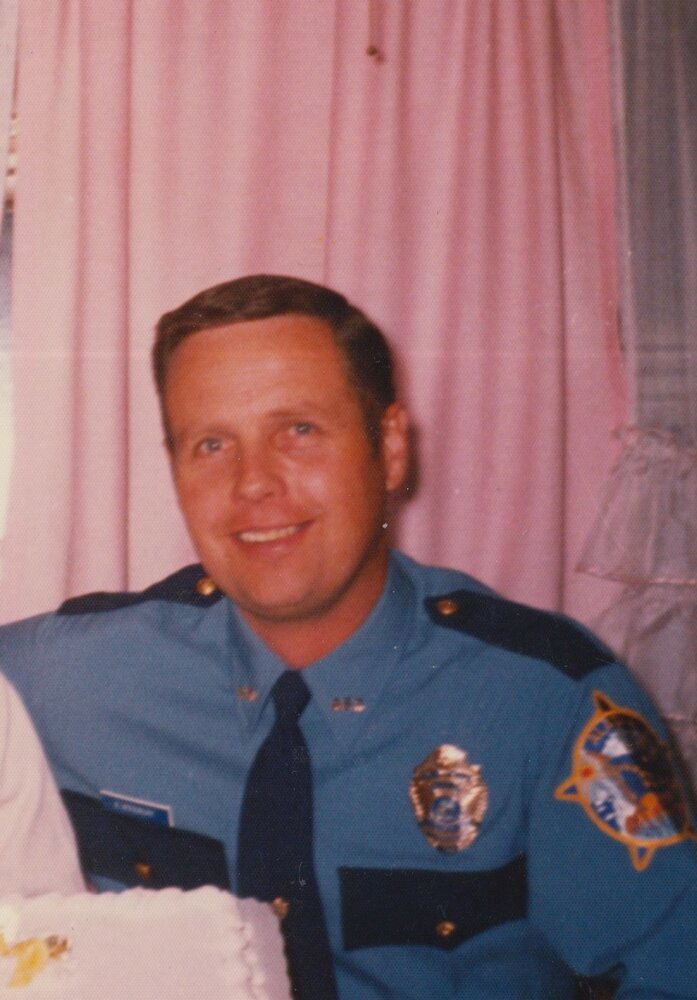 Obituary of Robert Earl Woodbury
Robert (Bob) Earl Woodbury, age 89, passed away August 24, 2022, in the comfort of his favorite chair at his home in St. Maries, Idaho. He was predeceased by his father and mother, Harry and Pauline Woodbury, as well as his brother Richard (Dick) Woodbury. Bob is survived by his loving and devoted wife of 68 years, Edna Thompson Woodbury; daughters Kristi Cooper, Dianna Blair, and Cheryl McDermott; grandchildren Stephen (Steve) Birmingham, Travis Blair, Jesse Blair, Cory Cooper, and Cody Cooper; and great-granddaughter Dakota Birmingham.
Born in Spokane, Washington, Bob moved with his parents to the family homestead in St. Maries at the age of 11. As a young man of 18, he joined the United States Air Force and shortly thereafter met and later married the love of his life, Edna, whom he treasured to a degree that cannot be expressed in words.
Second only to his love for Edna, Bob loved being an outdoorsman and enjoyed hunting, fishing, trapping, boating, and camping in nature's wonderlands of Idaho and all across Alaska, where he lived for many years. He passed along his special love of the outdoors to his grandson, Steve, whom he and Edna had the privilege to raise for ten years – a situation that gave Bob the cherished opportunity to act as a father to the son (grandson) he never had. They even rebuilt a 1951 Jeep together.
His children will cherish their memories of weekend adventures being together as a family. Whether it was a drive, or going fishing, specifically to the Alder Creek beaver ponds, catching brook trout and cooking them with fried potatoes on the shore.
Most would agree Bob could have a stubborn streak, an attribute that served him well as he made goals and set out to achieve them, yet also an attribute that one could argue contributed to the strength of character of his wife and daughters. One such goal that Bob's perseverance helped make come to fruition was to become a law enforcement officer later in life than most of the other younger cadets in the academy. Bob spent 13 extremely rigorous weeks training at the AST Academy in Sitka. Of all the professions he held throughout his life, Bob was most proud of serving and protecting the public as an Alaska State Trooper. His law enforcement career also included being the Chief of Police in the rural, remote Alaskan village of Metlakatla, and as an Alcohol Beverage Control investigator. So, too, he was known as being one of the best during his logging days, known for his precision in felling logs and having them land exactly where he wanted them to go; he also drove log truck, and was a heavy equipment operator.
Bob and Edna's most recent move to Alaska was in 1994 when they moved to Petersburg and purchased a 34-foot sailboat to visit and investigate the coastal areas. They loved fishing and had friendly bets on who would catch the biggest fish. Catching red snapper, large halibut, and other delicious fish; they loved the ocean and traveling to other islands. This move followed many other enjoyable exciting Alaskan residences Metlakatla, Ketchikan, Anchorage, Fairbanks, north pole, and Valdez.
For those that knew Bob, it is no secret he was known far and wide as a spectacular storyteller. He could regale any and all with his tales of the 8-foot grizzly that stalked him (now stuffed and standing in the family home); or the 7-foot halibut he shot after an hours' long battle, only to have the line break and watch it sink to the floor of the sea; or the time the ocean became very angry, very quickly, and the 16-foot aluminum boat swamped in southeast Alaska; or any one of a hundred other stories -- stories that were sure to entertain and kept everyone wide-eyed throughout and left them roaring in laughter!
Bob also enjoyed his "toys" and kept fastidious care of his guns, fishing rods (the difference between a pole and a rod, according to Bob, is about $200), boats, trucks, campers, ATVs, riding lawn mower, chainsaws, tools, and dozer or backhoe. He had been known to quip, "He who dies with the most toys, wins." Well, Bob won.
And he won in more ways than one – living the outdoor adventures he dreamed of, with friends and family he loved and who loved him, in areas so beautiful and untouched that other regions simply could never compare; working in jobs he found challenging and worthwhile; in spending his last years and days in the family's log home - built by his own hands with the help of his daughters; and in spending his last hours comfortable and nestled in his favorite chair. Yes, Bob won.
Military honors will be presented on Wednesday, September 7, 2022, at the Veteran's Memorial in Woodlawn Cemetery at 1:00 pm. A Memorial Service will follow at 2:00 pm at the Elks Lodge in St. Maries, with a gathering of family and friends to share a meal after services.
Military Honors Presented
1:00 pm
Wednesday, September 7, 2022
Woodlawn Cemetery
23rd Street and hwy 5
St. Maries, Idaho, United States
208-245-2577
Memorial Service
2:00 pm
Wednesday, September 7, 2022
Elks Lodge
628 Main Street
St. Maries, Idaho, United States
Share Your Memory of
Robert