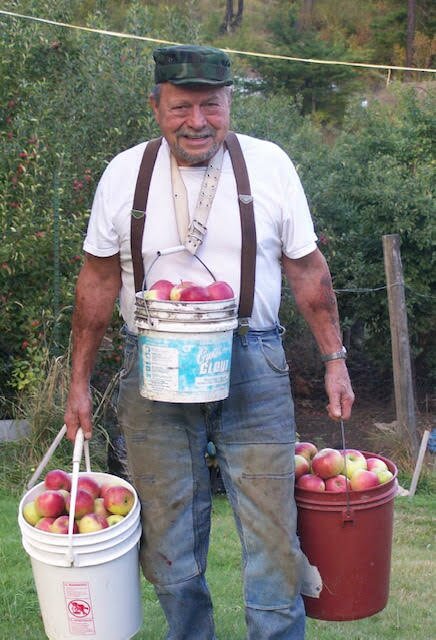 Obituary of William Stephen Ettinger
William "Steve" Ettinger (90) resident of St. Maries, ID passed away at his home on September 20, 2022, surrounded by his loving family. He was born the 5th of 9 children to Allan and Mary Ann (Rigsby) Ettinger on August 5, 1932, in Taylorville, IL. When Steve was 2 years old, his family moved to Oregon spending time in Myrtle Creek, Harbor, and settling in Brookings when he was 7. It was there when the teacher asked what his name was, he said "Steve" because of his 3 older sisters always singing, "I will bake you a cherry pie Billy boy".
Steve's dad and mom taught he and his siblings good work ethic. His first paying job was weeding lily bulbs when he was 7 years old. He worked so well that the owner of the lily field paid him "just as much as the big folks. He also learned to milk cows, chop wood, and other farm work. While in high school in the summers, he went to work at the Lone Ranch on the Oregon Coast. He then went to Brookings to work at the local mill. In 1950 Steve graduated from high school.
Following high school, Steve joined the Army during the Korean War. Steve scored in the top 3% in the nation on the intelligence test, because of this he was put into the 9466 Technical Service Unit. They performed some top-secret problem solving and decoy exercises, helping with war effort. When he was honorably discharged, he returned to Brookings where he went back to work in the logging industry. After a few years of logging, Steve decided to try commercial fishing. He and his cousin bought a boat up by Seattle and went salmon fishing and crabbing along the West Coast. When he was 34, Steve married Carolyn De Martin and they made their home in Idaho. Steve played a role in helping raise her children David, John, and Joe. He joined the labor union and went to work on the Dworshak Dam. In July of 1972, Steve moved back to Oregon where there were 3 more dam jobs to work on. His marriage to Carolyn ended in divorce and Steve continued to work in construction in the laborer's union. In 1988 he met Michele Bullock. They married in 1990, and their daughter Jennifer was born the following year, and in 1993 their son Steve was born. Due to an on-the-job accident in 1994, Steve retired, and the family moved to St. Maries, ID. Steve loved his family very much always thinking of their future in everything he did. Steve was a friend to many, always ready to help his fellow man. When he was a fisherman, he gave away a lot of fish and crab. He gave away pounds of apples, plums, pears, and berries while living in St. Maries. He was a 40-year friend of Bill W, helping many members, letting them stay in his home, making sure they had rides to meetings, buying them big books, and sometimes loaning out money. Steve held 2 US Government patents and 3 Copyrights.
Steve is survived by his wife Michele at their home in St. Maries; children Jennifer (Mikel) Isbelle of Moscow, ID and Steve (Hannah) Ettinger of Meridian, ID; siblings Anna Sparks (Jan Meyers) of Salem, OR, Donna Scott of Fossil, OR, and Dallas Ettinger of Brookings, OR; 1 grandchild; numerous nieces and nephews. He is preceded in death by his parents and siblings Allan, Mary, Willey, and Yolande.
Military Honors will be presented on Saturday, October 1, 2022 at 10:00 am at Woodlawn Cemetery in St. Maries. A Memorial Service will follow at 11:00 at the Elks Lodge in St. Maries, ID with a gathering of family and friends to share a meal following services.
Military Honors Presented
10:00 am
Saturday, October 1, 2022
Woodlawn Cemetery
23rd Street and hwy 5
St. Maries, Idaho, United States
208-245-2577
Memorial Service
11:00 am
Saturday, October 1, 2022
Elks Lodge
628 Main Street
St. Maries, Idaho, United States
Share Your Memory of
William