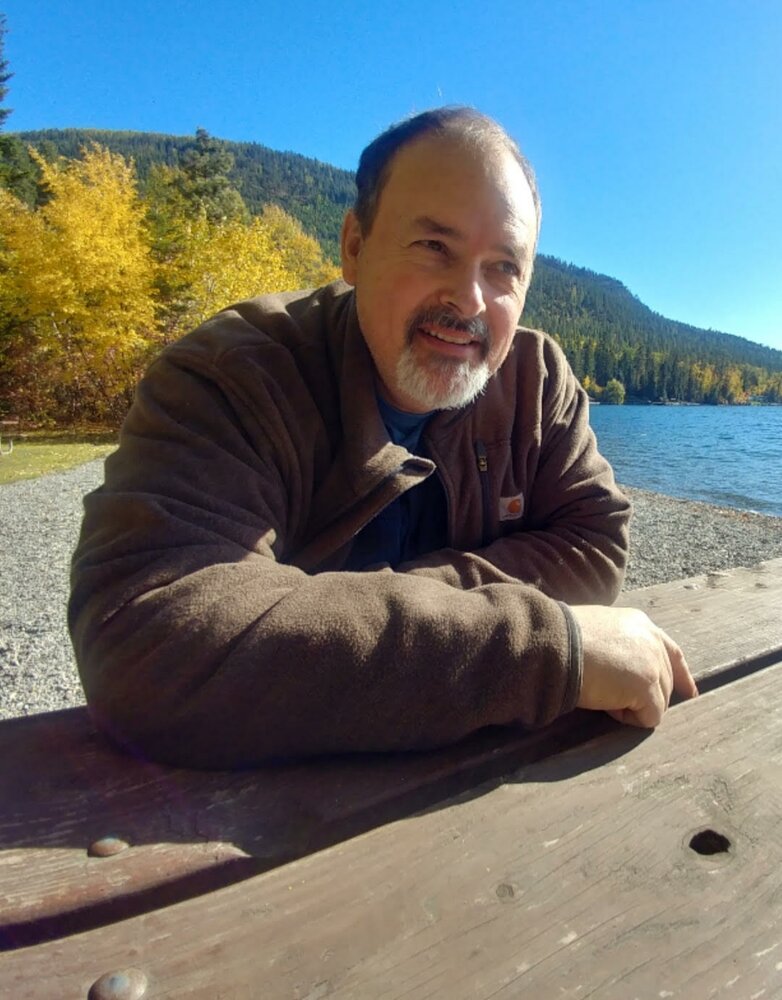 Obituary of James Patrick Whipple
James "Jim" Patrick Whipple (58) resident of Harrison, ID went to his eternal home on November 14, 2022, with his family by his side. He fought hard against cancer for two years. He was born to James David and Margaret Rose (Bednar) Whipple on April 23, 1964, in Binghamton, NY. Jim grew up in Harford, NY and graduated from Dryden High School with the class of 1982.
Following high school, Jim took some college courses pertinent to his endeavors as a businessman and entrepreneur. At the age of 22 he started his own business. Northeastern Wildlife specialized in medical research and provided animal models for discovering cures and vaccines, including the Human Papilloma Virus vaccine using the cotton tailed rabbit. Opossums were used to find treatments for acid reflux disease. The eastern woodchuck for cardiac studies, and hibernation studies for the Uniited States Department of Defense to extend the life of soldiers' organs for transplant to help save lives on the battlefield. Most importantly, the woodchuck was used to discover a cure for Hepatitis-B that is set to come out in a few years: the pinnacle of his life's work. He, his team, and a network of worldwide researchers worked hard for 38 years to get the cure to where it is today, about 50% cure rate. Jim retired in September of 2022 due to his illness. However, the research and his legacy will continue to improve upon that cure rate.
Jim met the love of his life, Liz DeLeo, while they were working on the woodchuck research project at Cornell University in Ithaca, NY in 1983. The couple married the first time in a sweet and simple service on October 17, 1987 on a mountain top in New York (secret elopement). They were married a second time with a big ceremony and family in January, 1988. They then made their home in South Plymouth, NY. In 2004 the family moved near Harrison, ID. Prior to their moving to the area, Jim visited his boyhood friend, Dave Haughn, who had moved from NY to this area and fell in love with northern Idaho. Ever since Jim took a boy scout trip out west at the age of fourteen, he knew he wanted to live somewhere in the west. He was a mountain man at heart.
An avid outdoorsman, Jim took every opportunity upstate NY and North Idaho had to offer for hunting, trapping, and fishing. Although he worked long, hard hours for his family, Jim made sure he took time for family vacations, often scheduling fishing trips. He loved his family, enjoyed spending time with his boys, and once grandkids came around, he enjoyed their company so much.
Jim never met a stranger and could form relationships with all walks of life. From farmers to scientists from all over the world, to famous musicians and politicians. At one time he worked with Ted Nugent and Aaron Tippin, along with a NY state legislator with Hunters for the Hungry. This work changed the law so food banks were able to accept wild game donations New York State.
Jim also liked to sponsor children and young adults through The People of Paraguay Project, a Christian organization which helps fund children's education. He helped set up a high school science lab for the children as well as a scholarship program for college students enrolled in this same organization.
Jim is survived by his wife Liz at their home near Harrison; children Cody (Courtney) Whipple of Harrison, ID, Daniel (Keri) Whipple of Otis Orchards, WA, and Andrew (Courtney) Whipple of Smelterville, ID; siblings Bonnie (Dale) Grosser of Port Trevorton, PA, Wendy (Joe) Rappazzo of Felton, PA, Vicki (Paul) Best of Harford, NY, and Pete (Karen) Steponkus of New Bern, NC; 3 grandchildren; numerous nieces and nephews. He is preceded in death by his parents.
Visitation and viewing will be held on Sunday, November 20, 2022, from 2:00 pm - 4:00 pm at the Harrison Community Baptist Church. Viewing continues on Monday, November 21, 2022, at 10:00 am with Funeral services following at 11:00 am at the Harrison Community Baptist Church with a gathering of family and friends who will share a meal after services. Jim will be laid to rest on his family's property near Harrison, ID.
Viewing
2:00 pm - 4:00 pm
Sunday, November 20, 2022
Harrison Community Baptist Church
100 Pine Street
Harrison, Idaho, United States
Funeral Service
11:00 am
Monday, November 21, 2022
Harrison Community Baptist Church
100 Pine Street
Harrison, Idaho, United States
Share Your Memory of
James