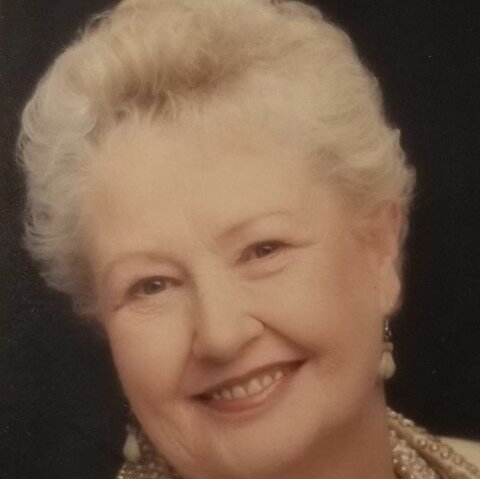 Obituary of Velda Romell Ausman
Velda Romell Ausman (94) resident of Fernwood, ID passed away at her home on November 29, 2022. She was born to James and Naomi Millard on October 28, 1928, in Longview, WA. At one time Velda grew up on Lake Coeur d' Alene and attended school in Worley, ID. She also grew up in Hills Creek, OR.
In 1946 Velda married Harold Stortzum and they made their home in Springfield, OR. They then moved to Illinois to be near Harold's family. The marriage ended in divorce, so Velda packed up her 6 children and returned to Oregon. Velda cooked for various places in Oregon to support her family. She had an opportunity to move to Kodiak Alaska when her son found her employment. Velda's Food Cash was established by Velda, and she owned and operated her own restaurant for several years. Being a phenomenal cook and business owner, with her experience she was instrumental in providing meals to the workers on the Valdez oil spill. While in Alaska she met Dave Ausman through her brother. The couple began dating and spent 13 years together before they married on June 1, 1985 at the Elks Lodge in Kodiak.
In 1992 Velda and David moved to Fernwood, ID. With the help of their grandsons Dan, Ben, and Jesse they built their dream home. Community was very important to Velda, and she was dedicated to the community of Fernwood. She was a big part of the new Fernwood Senior Center and their kitchen design, and she provided many meals through the meal site. If there was a need in Fernwood, Velda did her best to fill it. In July 2019 she was recognized by the community and had the honor of being the Grand Marshall in the Upriver parade. Her efforts were not only recognized by the community of Fernwood, but she also received a letter from the president of the United States acknowledging her lifetime of volunteer work.
Velda enjoyed gardening, sewing, volunteering, and quilting. She was passionate about her quilting often making gifts for her family, extended family, and fundraisers; a gift everyone treasured. Velda was also a member of the American Legion Ladies Auxiliary and the Elks Lodge.
Velda is survived by her children Becky (Jim) Christianson of Springfield, OR, Bill Stortzum of Salem, OR, Bonnie Rohrich of Crow, OR, and Kim Rohrich of Fernwood, ID; numerous grandchildren, great-grandchildren, great-great grandchildren, nieces, and nephews. She is preceded in death by her parents; husband Dave Ausman; children Robert Stortzum and Victoria Waldrip; and siblings Roy Millard, Bernard Millard, and Elizabeth Kelly.
A Memorial Service will be held on Saturday, February 4, 2023 at 1:00 pm at the Upriver Bible Church in Fernwood, ID. A gathering of family and friends to share a meal will follow at ther Fernwood Senior Center.
Memorial Service
1:00 pm
Saturday, February 4, 2023
Upriver Bible Church
64100 State Hwy 3
Fernwood, Idaho, United States
Gathering of Family & Friends
2:00 pm
Saturday, February 4, 2023
Fernwood Senior Center
64042-64062 Main
Fernwood, Idaho, United States
Share Your Memory of
Velda