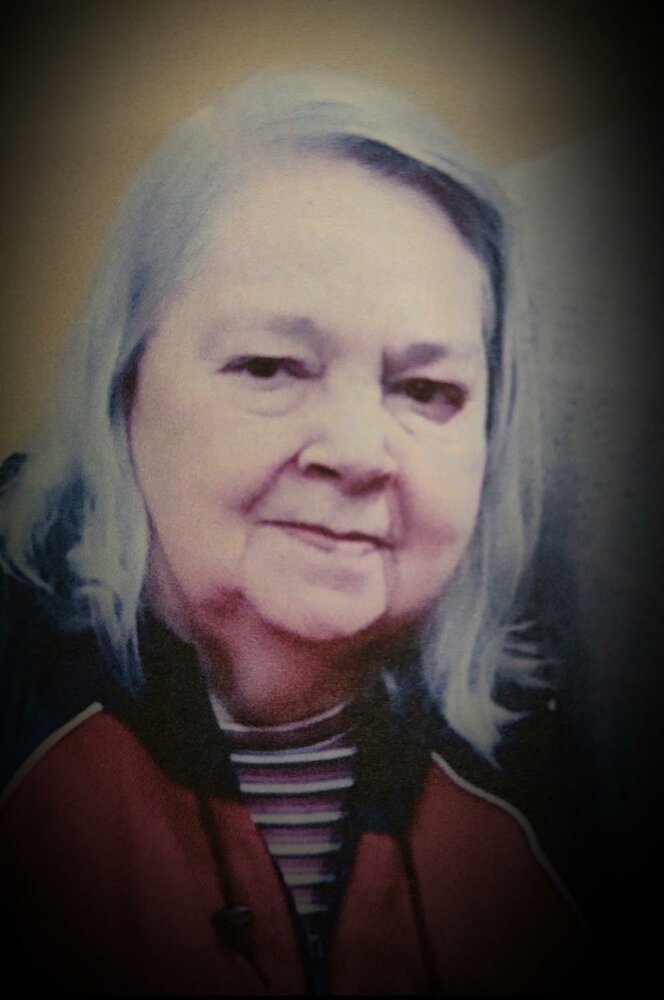 Obituary of Maxine Marie Leitz
Maxine Marie Leitz (77) lifelong Plummer, Idaho resident and beloved Mom and Gma adventured on her safe journey home surrounded by her family on January 3, 2023. She was born to Robert and Nora (McCartney) Janson on February 9, 1945, in Plummer, ID. Maxine was raised in Plummer and graduated from Plummer High School with the class of 1963.
Immediately following her graduation, she married Bill Leitz on June 12, 1963, in Wallace, ID. The couple moved to Southern Idaho and started their family. Maxine chose to be a stay-at-home mom. In 1970 the Leitz family returned to Plummer and made their permanent home. Maxine always kept herself busy, she sold Tupperware and Avon and later babysat for the whole area. She also took tickets at the gate/door of any home game sporting event - whether it be football or basketball or volleyball, pretty much anything that had to do with Plummer; she was a member of the Plummer/Lakeside High School Booster Club, and she loved supporting the local school sports programs. If there was ever a fundraiser, people knew to approach Maxine, she would always supply baked goods for anything needed in the Plummer community.
Maxine loved Elvis, the color purple, lilacs, butterflies, magazines, crafts, ceramics, spaghetti, spaghetti, and spaghetti. Weeks before Memorial Day, she would spend a lot of hours and finances on flowers, baskets, and trellises creating beautiful arrangements for anyone and everyone she could think of. After she created all of these wonderful gifts, delivery began in multiple cemeteries and gravesites; although this was a lot of work on Maxine, she loved it and didn't want anyone to be forgotten as they were always remembered by her. Her home was always decorated for the holidays to the extreme, often lovingly teased by family that she was showboating at Halloween, but her family and friends loved her decorated home. Even her yard was decorated with her "pretties", an array of beautiful garden stakes, statues, bears, butterflies, and windchimes. Family reunions were very important to her, and at holiday and birthdays she made sure everyone received a present. There were so many lives she touched; she didn't realize how special everyone thought of her.
Maxine is survived by her children Shelley Leitz of Plummer, Sherry Leitz of Mullan, Kristy (Mike) Huber of Worley, and Kathy Leitz of Plummer; sister Doreen (Vic) McCully of Plummer; brother in-law Terry Hamon of Coeur d' Alene; grandchildren Trevor Pierce, Justin Waddell, Amanda Waddell, and Michael Huber; great-grandchildren Joshua and Nadine Waddell; and tons of nieces, nephews, and greats. She is preceded in death by her parents, husband Bill Leitz, and siblings with their predeceased spouses Bob (Anita) Janson, Don (Chris) Janson, Dave (Kathy) Janson, Cork Janson, and Roger Janson.
A Celebration of Maxine's Life will be held on Friday, January 20, 2023, at 2:00 pm at the American Legion Building in Plummer, ID. Come and enjoy some of Maxine's favorites such as spaghetti that will be catered by Gateway. Please come eat & celebrate with us and bring your favorite memories and stories of Maxine to share.
Celebration of Life
2:00 pm
Friday, January 20, 2023
The American Legion Building
888 C Street
Plummer, Idaho, United States
Share Your Memory of
Maxine