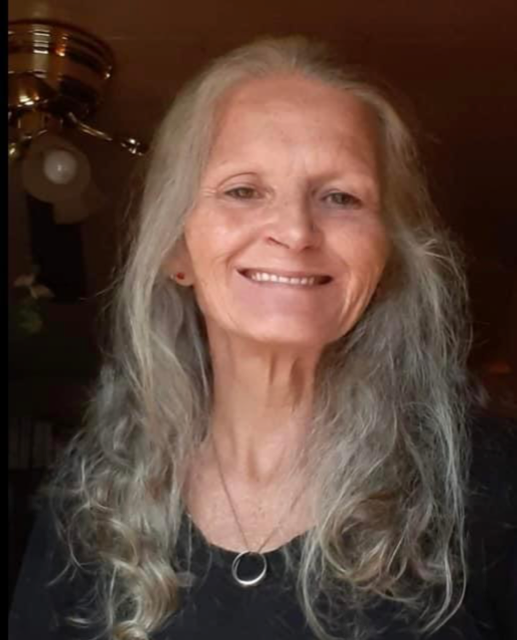 Obituary of Merry Geneva Evenson
Merry Geneva Evenson (63) longtime Spokane, WA resident passed away at Sacred Heart Medical Center on January 15, 2023. She was born to Julius and Ileia (Kirkland) Watkins on November 29, 1959, in Spokane, WA. In her younger days, Merry grew up out in the Benewah and in Plummer, ID. She attended boarding school in Gooding, ID at the Idaho State School for Deaf and Blind. Merry later attended school in St. Maries, and at 11 years old in the 6th grade, she was the first deaf person to ever attend an Idaho public school. At the age of 15, she attended school in Plummer, and finished her high school years at Rogers High School in North Spokane. Later, Merry attended Spokane Community College studying for 2 years.
After high school, Merry met Richard Mills. The couple traveled around working carnivals before settling down in Colorado. The relationship ended, and Merry returned to Spokane. She had her daughter Ileia and worked various jobs to support them. In 1983 she met Sonny Evenson. The couple married in 1984 and had 3 boys, Sonny, Jeremiah, and Timothy. At this time in her life, Merry was able to stay home to take care of her family as a homemaker. Sonny died on October 7, 2020.
Merry had a green thumb and raised the most beautiful houseplants. She loved her dogs, but most importantly she loved being a grandmother. She also enjoyed long drives into the country, taking photos, and watching Days of Our Lives. Genealogy was her specialty, and she took pride in helping other family members connect with unknown family. She even found some of her family that was adopted out back in the day. Proud of her ancestry and connection to the Powhatan Tribe, Merry worked hard and devoted herself to Genealogy, and she was good at it.
Merry is survived by her children Ileia Perry of Billings, MT, Sonny Evenson of Spokane, WA, Jeremiah Evenson of Spokane, WA, and Timothy Evenson of Spokane, WA; her mother Ileia Watkins of Coeur d' Alene, ID; siblings Ruth (Dale) Groves of Fallon, NV, Lorrie (Don) Yearout of St. Maries, ID, Jean Gay Thomas (Joel Mielka) of Latah, WA; grandchildren Orien, Gavin, Madeleine, Kaden, Andrew, Alayna, Henry, and Kaylee; nieces and nephews Bridgett, Becky, Derek, Craig, Chris, Taishaun, Sara, Ce'Nedra, and Alysha; numerous nieces and nephews in-law; and great nieces and nephews. She is preceded in death by her husband Sonny Evenson, father Julius Watkins, and nephew Stacy Case.
A Memorial Service will be on Saturday, January 21, 2023, at 11:00 am at the Elks Lodge in St. Maries, ID. A gathering of family and friends to share a meal will follow. She will be laid to rest with her father at Woodlawn Cemetery in St. Maries, ID and her husband Sonny Evenson
Memorial Service
11:00 am
Saturday, January 21, 2023
Elks Lodge
628 Main Street
St. Maries, Idaho, United States
Share Your Memory of
Merry