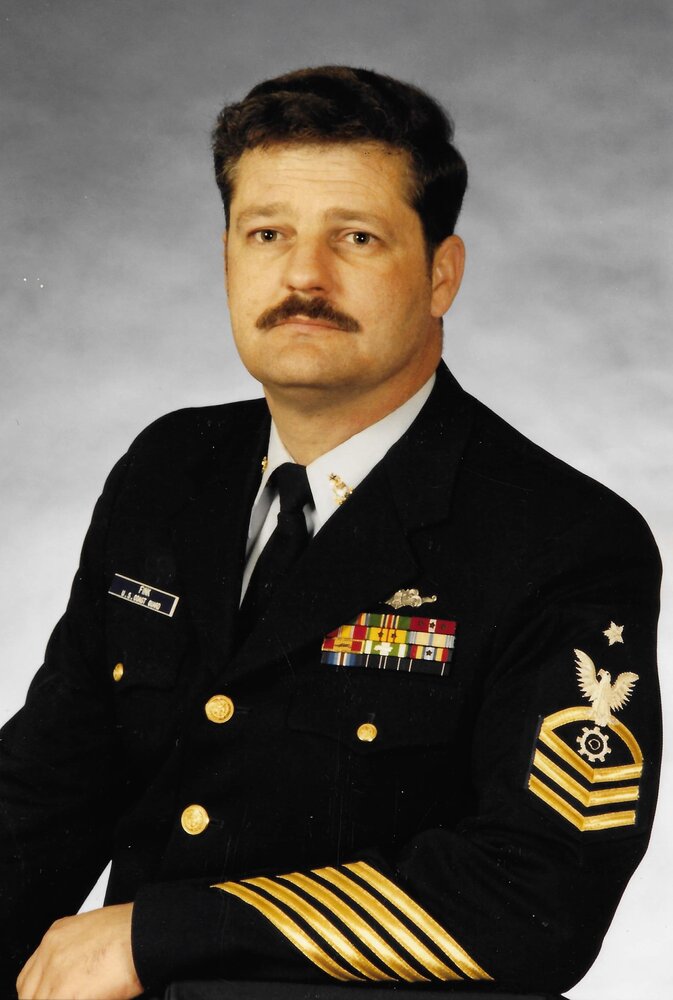 Obituary of Ray Lynn Fink
It is with heavy hearts and profound sadness that we announce the passing of our beloved husband, father, grandfather and great grandfather, Ray Lynn Fink. He was a pillar of strength, and an extraordinary man who touched the lives of all who knew him. Ray departed this world on May 13, 2023, leaving behind a legacy of love, laughter, and service. He will forever be remembered as a shining example of dedication, humor, and unwavering devotion to his family and friends.
Born on April 23, 1948, in Sacramento, Ray spent his formative years immersed in the rich tapestry of life. From an early age, he showed a remarkable aptitude for mechanics, often tinkering with engines and fixing anything he could lay his hands on. This passion for all things mechanical led him to pursue a career as an engineer in the US Navy and Coast Guard, where he found solace in turning wrenches and finding solutions to intricate problems.
Ray's adventurous spirit extended beyond the garage, as he proudly served his country in the armed forces. Enlisting at the tender age of 18, he dedicated several years of his life to defending the principles he held dear. After serving multiple tours in Vietnam with the Navy, he returned home to continue to serve as an MP, and then chose to move the remainder of his career to the Coast Guard. Ray's unwavering commitment to his duty earned him the respect and admiration of his fellow Sailors and Coasties, and he emerged from his service with a deep appreciation for the sacrifices made in the name of freedom. Ray's deep dedication to his country and innate desire to gain new knowledge and skills propelled him through his successful military career, where he proudly retired as an E8, Senior Chief Petty Officer.
Outside of his professional endeavors, Ray was a loving husband and a doting father. His marriage to his wife, Janis, was a true testament to the power of love and unwavering companionship. Their bond was an inspiration to all who knew them, and their love served as a shining example of what a marriage could be. As a father, Ray was a constant source of guidance, support, and encouragement. He cherished his children and reveled in their accomplishments and milestones.
One could always count on Ray to brighten a room with his infectious sense of humor. He was notorious for his bad jokes, yet somehow managed to have everyone laughing wholeheartedly. Ray's jovial nature and quick wit made him the life of any gathering, and his presence could turn even the most somber occasions into moments of joy.
Among his many passions, Ray had an insatiable appetite for politics. He relished engaging in spirited debates, never shying away from expressing his opinions. He firmly believed in the power of democracy and took an active role in his community, advocating for causes he held dear. Ray's commitment to his country extended far beyond his military service, as he became an ardent supporter of civic engagement, encouraging others to exercise their rights and make their voices heard. One of his most favorite activities was submitting "Letters to the Editor" with his thoughts and opinions to his local newspaper. There was never any questions about what he stood for, and he always stood strong.
Ray leaves behind a vast void in the lives of his family, friends, and all who were fortunate enough to cross paths with him. He is survived by his wife, Janis Fink, along with his eight children & their families: Raelene & Jared LeBlanc, William & Karina Fink, Tawyna Buster, Cynthia & David Owens, Connie & Derek Nichols, Carie & Chris Nichols, Eric & Gabrielle Gooley, and Jason & Caroline Gooley. His children provided him with 24 grandchildren, who affectionately dubbed him Grandpa Candy. To date, his grandchildren have provided him with 3 great grandchildren, and 1 more on the way. He is also survived by his beautiful sisters, Sharon Day, Brenda Gunter, Melisa Fink, and Kristen Reeves. Ray was preceded in death by his father, Wilmon Fink; mother Wendy Eads; and his brother, Michael Fink. His unwavering love, infectious laughter, and selflessness will forever be etched in our memories. He was a solid rock in all of our lives, always there with open arms and a helping hand. May we find solace in the knowledge that he has been reunited with loved ones who have gone before him, watching over us from a place where laughter knows no bounds.
Our hope is for family and friends to gather to share stories, laughter, and tears as we honor the extraordinary man he was. In lieu of flowers, the family kindly requests donations be directed to Hank Thornton at The Veterans Outreach Center in Saint Maries, ID in Ray's name, as a tribute to his unwavering commitment to his fellow servicemen and women. Hank's contact information is HankThornton@Veteransoutreachcenterinc@yahoo.com, (208) 582-4330.
Ray, your absence will be deeply felt, but your spirit will live on in all of our hearts forever. Rest in peace, and thank you for the everlasting impact you made on our lives.
A Memorial Tree was planted for Ray
We are deeply sorry for your loss ~ the staff at Hodge Funeral Home
Services for Ray Fink
There are no events scheduled. You can still show your support by planting a tree in memory of Ray Fink.
Plant a tree in memory of Ray