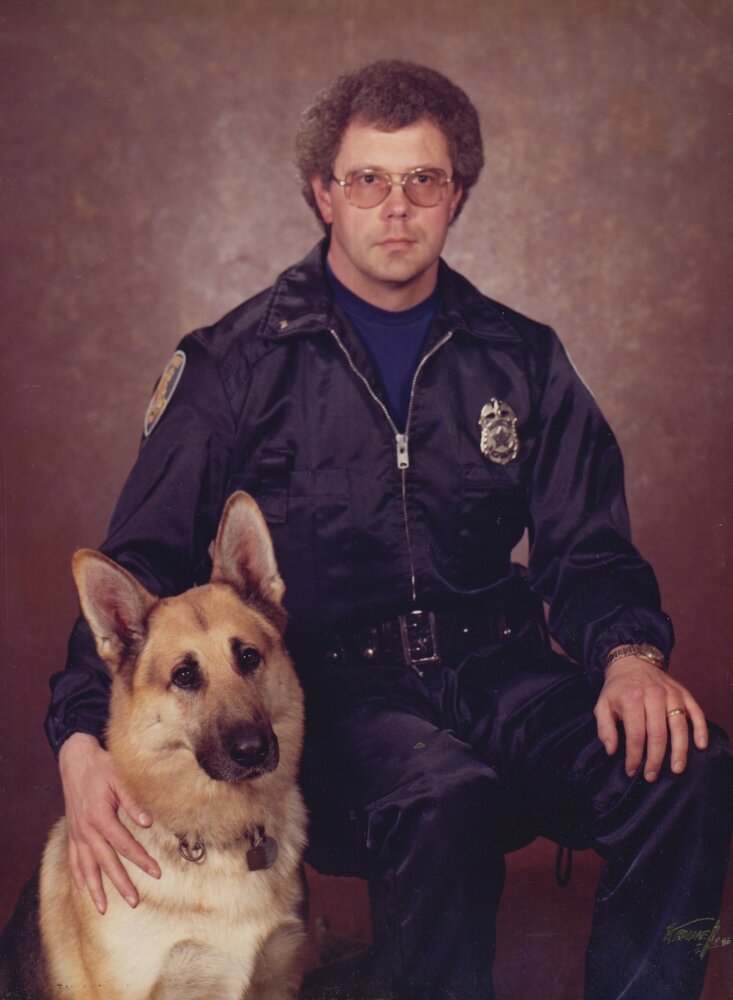 Obituary of Robert M. Martinson
Robert Marinus Martinson (76) resident of Black Lake passed away on June 27, 2023, at his home surrounded by his loving family. He was born to Harold and Mildred (Lundgren) Martinson on July 19, 1946, in St. Paul, MN. Bob was an intelligent and talented student in school. He was a straight A student who served on the Honor Society and excelled in basketball and football. He graduated from Harding High School in 1964.
Following high school, Bob had earned a full-ride scholarship to West Point playing basketball; however, in one of the last football games of his high school career, he suffered a compound fracture to the leg and lost his full-ride opportunity. He then decided to enlist into the U.S. Marine Corps. Bob served 6 years during Vietnam. He specialized in helicopters and knew everything about them. When he was honorably discharged in 1970, Bob went to work for NCR in sales. Sales was not for Bob, so he decided to join the Seattle Police Department while attending Seattle University to study Criminal Justice. He graduated from Seattle University on June 5, 1977, with his BA in Criminal Justice. Over the years, Bob worked in several different departments. He first worked patrol, K-9 Handler, SWAT, Juvenile Detective, served as Sgt at the Seattle Center and for the Assistant Chief. He became Sargent on January 23, 1987. His children share many memories of him taking them on side security jobs at professional games and events.
Bob met Deb Meyer at work, he was her boss in the K-9 unit. HR rules prevented the couple to date publicly, so they kept it a secret for 2 years. Bob transferred positions, so he would not be directly supervising Deb. Their love story is one of those where opposites attract, and they married on October 17, 1992, in Seattle. Prior to meeting Deb, Bob purchased property out on Black Lake. The couple spent a few years traveling over to clear brush and get the property ready to build. They had a 5-year plan; however, events in their lives led them to relocate permanently in 1995 and Bob retired full service. Bob and Deb built their forever home on Black Lake, and although he was fully retired, he and Deb quickly intermingled with the local community of St. Maries and spent years volunteering for the community. Bob was a part of the Forest Owners Association and became a Master Forest Steward, becoming heavily involved with the Pilot Program. Together the couple dedicated a lot of time to Hopes Haven training dogs so they could go to their forever homes. Successful dog trainers, Bob didn't trust horses because you couldn't throw a choke chain on them and tell them to heel. One time Deb wanted a horse, and Bob quickly fell for a baby horse a friend had introduced him to. Naturally, he just knew how to work her, he broke her and was the first to successfully ride her. Bob and Deb were also active members of the Elks Lodge partaking in fundraisers and pinocle night.
Golf became Bob's passion, and he thoroughly enjoyed frequenting the local courses in the St. Maries, Coeur d' Alene, and Post Falls areas. He had a membership at Prairie Ridge, and he stayed active golfing that course 2 or 3 times a week. At one time, he and Deb took up biking and ventured on a 6-week trip to Scotland. In his younger days, he enjoyed coaching his children. Heavily investing in his children was extremely important to Bob, and though he had a heavy work schedule, he always made time for his children. If he wasn't coaching his children, you would find him on the sideline cheering them on. When his children were grown, he found it equally important investing time in local youth. He tutored children within the Kootenai school district, and often took his grandchildren for weeks to months at a time during the summer to work on whatever they needed help in, he heavily influenced their current beliefs and education. Having a table full of family was also important to him, and he loved playing cards.
Bob is survived by his wife Deb at their home on Black Lake; daughter Robyn Martinson-Gallardo (Jim); son Adam Martinson (Jessica); 3 grandchildren Cole, Kennedy, and Taylor; numerous nieces and nephews. He is preceded in death by his parents and his siblings Harold, Virginia, Carmen, and Donny.
Military Honors will take place on Sunday, July 23, 2023, at 10:00 am at Woodlawn Cemetery in St. Maries. A Memorial Service will follow at 11:00 am at the Elks Lodge in St. Maries. Memorial donations can be made to Hopes Haven, 53 Robinson Lane, St. Maries, ID 83861.
Military Honors Presented
10:00 am
Sunday, July 23, 2023
Woodlawn Cemetery
23rd Street and hwy 5
St. Maries, Idaho, United States
208-245-2577
Memorial Service
11:00 am
Sunday, July 23, 2023
Elks Lodge
628 Main Street
St. Maries, Idaho, United States
Share Your Memory of
Robert