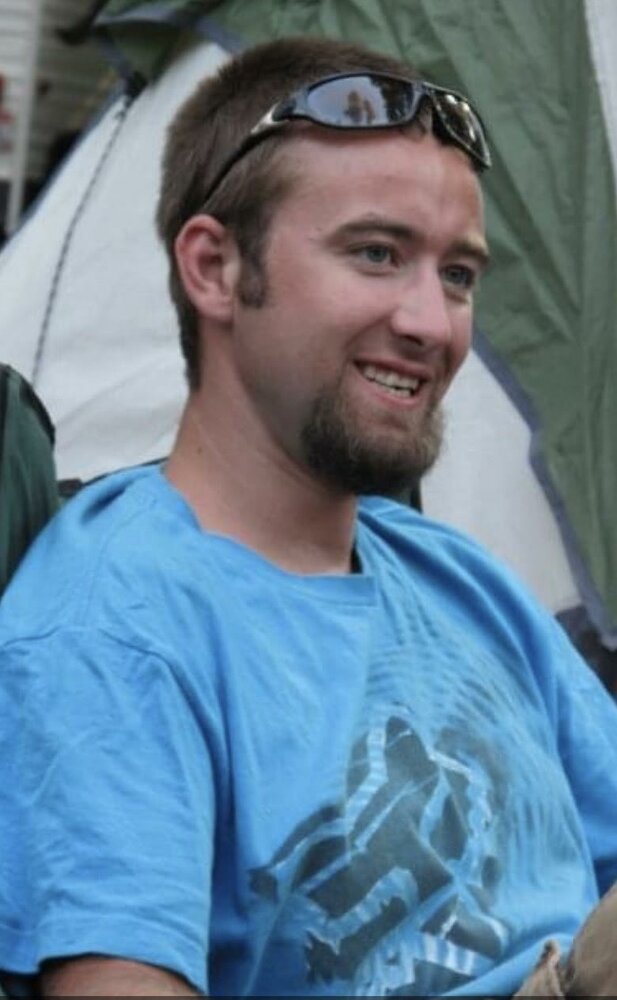 Obituary of Matthew Shane Brown
Matthew Shane Brown (38) former resident of St. Maries and current resident of Salmon, ID passed away on July 25, 2023. He was born to Chad and Lisa (Blodgett) Brown on August 11, 1984, in Salmon, ID. In 1985 the family moved to Pocatello, ID so Chad could attend Pharmacy School at Idaho State University. During the seven years they lived in Pocatello Matt became a big brother in 1990 when his sister Hailey was born. When Chad finished Pharmacy school in 1992, the family set out in search of a place to settle down and truly call home. Chad and Lisa had hopes of finding a pharmacy that they would be able to call their own in the near future. That was how St. Maries became home and this is where Matt grew up attending school from the third grade on.
Throughout school, Matt always excelled in everything he did, and he was far too smart for his own good. He was a talented athlete who had a love for baseball, basketball, wrestling, and golf. Matt was on the varsity team for both golf and wrestling, and he even obtained a single digit handicap in golf while he was in high school, which is something many golfers never achieve. Along with being an athlete, I guess you would say Matt was a "people person." Everywhere he went, he made friends. It was hard to not be drawn to his caring outgoing personality. To know Matt meant that you always had someone you could really count on at the end of the day. He graduated St. Maries High School with the class of 2002.
Following high school, Matt attended the University of Montana for a year. As much fun as he had, he decided he wanted to be closer to home and moved to Coeur D Alene & enrolled in NIC. He eventually decided he wanted to try something different and began his career in roofing. He worked with a couple of different companies and even started his own business for a while. In 2011, Matt married Sadie LaSarte. They settled in Coeur d'Alene and started a family, having two children together; Teagan and Tatum meant the world to him. They were a wonderful new piece for the Brown family and the love for those two kids brought the family closer. While Teagan and Tatum were really young Matt worked on the oil rigs in North Dakota, which was a lot of travel time on the road back-and-forth. Even though the money was good, he eventually decided he didn't want to miss much of his kids growing up and found work back home again.
Matt & Sadie unfortunately divorced in 2014, but they had always maintained a good relationship for their kids. In the spring of 2020 Matt moved to Salmon Idaho while there he worked at QB beam plant, Cobalt Mine & most recent for Iron Woman where he cleaned and performed reclamation of an old gold mine.
Matt took every opportunity he could to hike, camp, golf, and even dig for crystals. Above all else Matt loved his family and his family loved him so much. If you were to ask Matt what his greatest accomplishment was, it was definitely being a daddy to his kids and he was very proud of them. Matt was just amazing; he was an amazing dad, he was an amazing son, amazing brother, amazing grandson, and amazing friend. If you were lucky enough to be able to call Matt a friend, then you were lucky enough to have a true friend you could always count on. He would have given a total stranger his shirt off his back without any second thought. As his friend he always answered his phone, always opened his door, and was always willing to lend an ear when you just needed someone to talk to.
Matt is survived by his parents Chad and Lisa Brown of St. Maries, ID; children Teagan and Tatum Brown of Plummer, ID; sister Hailey Brown of Lewiston, ID; grandparents Susan and George Blodgett of Salmon, ID, and Pamela Brown of American Forks, UT; several aunts, uncles, and cousins. He is preceded in death by his grandfather Norman D. Brown and grandmother Carma Gneiting, uncle Jeff Brown, and cousin Jesse Brown.
A memorial service to celebrate Matt's life will be held on Friday, August 4, 2023, at 3:00 PM at the Elks Lodge in St. Maries, ID. A gathering of family and friends will follow services.
Memorial Service
3:00 pm
Friday, August 4, 2023
Elks Lodge
628 Main Street
St. Maries, Idaho, United States
Share Your Memory of
Matthew