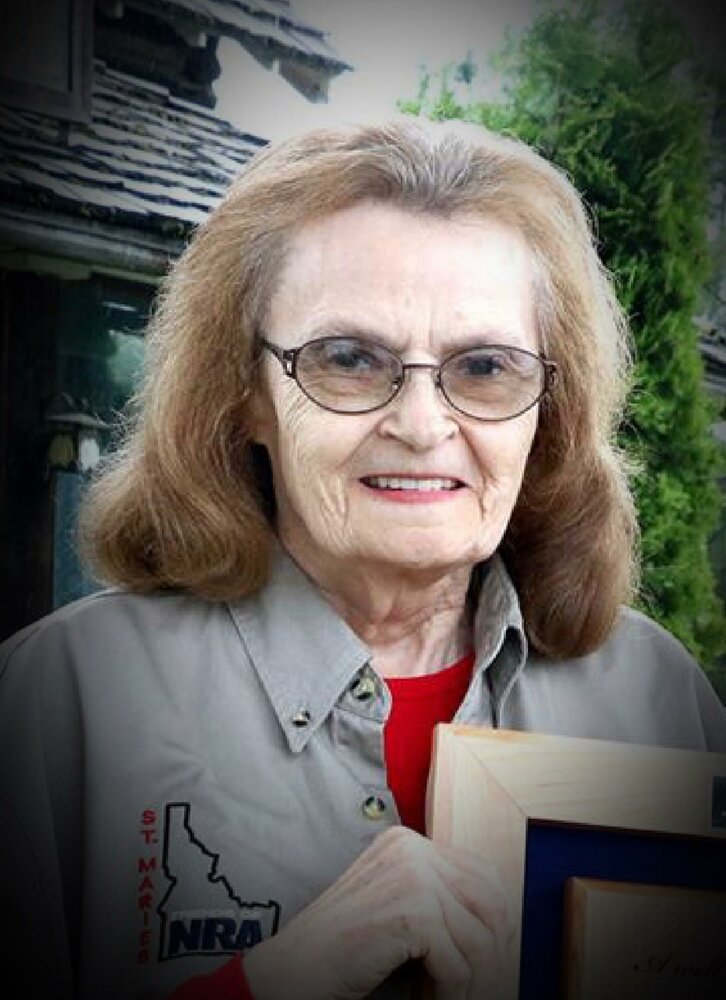 Obituary of Patricia L. Moya
Patricia L. Moya (81) resident of St. Maries, ID passed away at the Schneidmiller Hospice House on August 11, 2023. She was born to Daniel and Helen Peronteau on May 14, 1942, in Inglewood, CA. Patty grew up in the Inglewood area and graduated from Lenox High School with the class of 1959.
While attending a Red Cross Camp when she was still in high school, Patty met the love of her life Ed Moya; he was a counselor, and she was a delegate. Following high school, Patty went to work for California Bank. The couple married in 1960 and first made their home in Alhambra, CA. They started a family having 3 children, and Patty stayed home to take care of their children.
In 1970 Ed's job took the family to Bull Head City, AZ. When her children were older with their daughter in college and son in high school Patty decided to go back to work, finding a job with Mohave Electric Co. She also enrolled at Mohave Community College and supplemented her income by taking up photography. She was so talented; she had several photos featured in the Arizona Highways Magazine. Ed's job was re-assigned, so the family moved back to Southern California. Patty took over and ran the Moya Family business where she supervised the case construction and maintenance for the state board of cosmetology.
In 1995 Patty moved to St. Maries awaiting Ed to join her as he had 1 more year of work before he qualified for retirement. Once he retired, they shared a beautiful life in St. Maries. Patty was a one of a kind and found joy in volunteering for her community. She was a member of the Master Gardeners, she volunteered for Hospice of Benewah County, and was extremely involved with the Community Presbyterian Church and served as an Elder. She was also a member of the Elks Lodge, American Legion Post #25 Ladies Auxiliary, and the ladies study club where she and the other members shared in programs once a month. Patty was a gourmet cook and enjoyed entertaining and hosting some of these events. Aside from photography as a hobby, she also was a collector of antique glass, and she sold antiques at the shop on 3rd street right at the 4-way, which is no longer there. Patty was also very proud of her Native American Heritage with the Lakota Sioux Tribe, and she and Ed financially supported the tribe's catholic school in Chamberlain, SD for many years because it was so important to her, and she was passionate about the education and future for her tribe.
Patty is survived by her husband Ed at their home in St. Maries; children Caryn (Michael) Block of Virginia, Michael (Debra) Moya of California, and Lynne (Jacob) Saylor of South Carolina; 6 grandchildren; and 3 great grandchildren. She is preceded in death by her parents, sister Danette Bonga, and daughter Colleen Moya.
A memorial service for Patty will be on Sunday, September 17, 2023 at 3:00 pm at the Community Presbyterian Church.
Memorial Service
3:00 pm
Sunday, September 17, 2023
Community Presbyterian Church
1100 College Ave
St. Maries, Idaho, United States
Share Your Memory of
Patricia