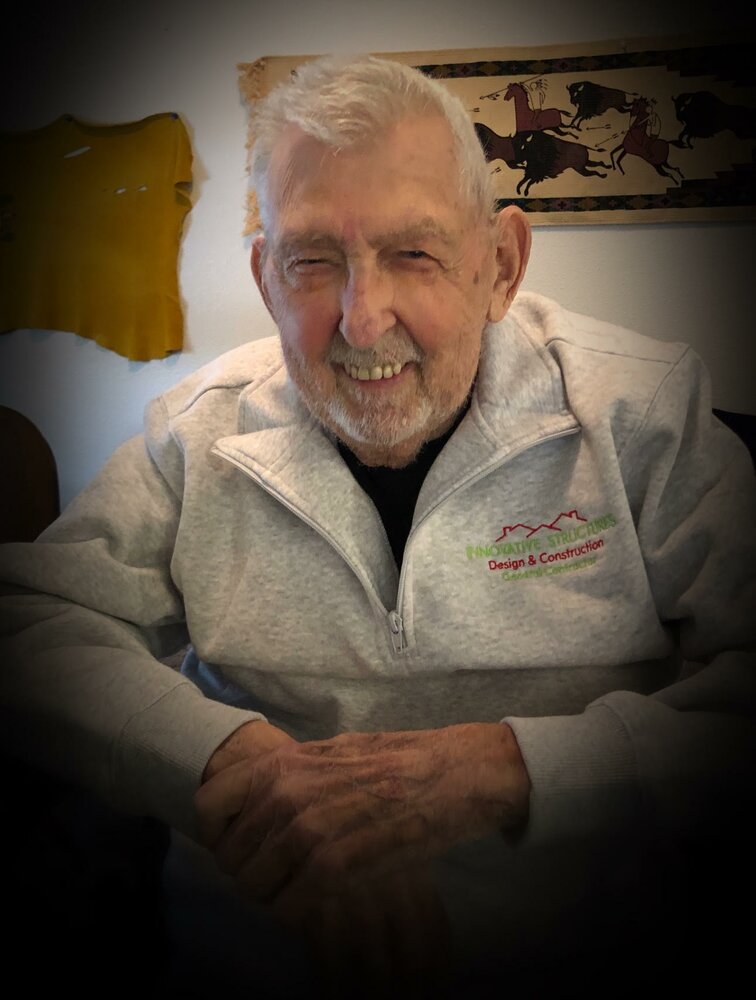 Obituary of Larry Rodell Guffey
Larry Rodell Guffey (87) resident of St. Maries, ID passed away at Kootenai Health on September 2, 2023. He was born into a clan of Scott/Irish farmers and frontiersman dating to the Americas of 1667. Larry was born to Robert and Dorothy Guffey during the Great Depression on September 28, 1935, in Messick, IN. Larry attended school in a one room schoolhouse. With the exception of the author, the teacher and all the students spoke German and had the same last name.
Larry attended Roseville High School; however, raised in Detroit during the war years, Larry joined the Air Force at the age of 17 to set out on a new adventure. Over the span of 44 years in medicine, Larry started as an unseasoned medic at Torbay Newfoundland. Future assignments included stints in the emergency room, independent duty medic at remote Alaska radar sites, time with the National Health Service Corps, and retirement as a Nationally Certified Physicians Assistant.
Larry married Kathleen Martin on August 17, 1985, and they made their home up Cherry Creek near St. Maries. The couple enjoyed taking road trips and visiting the local eateries for lunch or coffee. Some of their most memorable trips include a trip to Canada with the Martin family where they shared a large houseboat. They also traveled to California to visit numerous wineries. A train carried them from winery to winery, and Larry reserved the dome car for the full experience and treated everyone to that experience.
Larry had several interests, he collected maps, studied arctic and sea survival, and genealogy. He was also a professed Franciscan and an author publishing 2 books "Skipping Rock" and "McAuffey's Arctic". A talented musician, he played the keyboard and the Native American flute. Several flutes he played were purchased; however, he learned to make them, and he made several over the years. Tinkering on just about anything was one of Larry's hobbies; he rebuilt and modified several Volkswagens, built a trike, and converted a van customizing it in true Larry fashion with a bed, toilet, and refrigerator. Another fun fact about Larry is his green thumb. He enjoyed gardening, but he mastered the growth and care of garlic. He sold his garlic locally and even made a fantastic garlic powder. Larry was a devoted member of the St. Mary Immaculate Catholic Church and Knights of Columbus; Kathleen and Larry taught CCD at the church.
Larry is survived by his children Diana and Colleen; brother Leslie Guffey; 4 grandchildren; numerous nieces and nephews; and dear friend Connie. He is preceded in death by his parents, his son Michael R. Guffey, and wife Kathleen.
A Memorial Mass will be on Friday, September 15, 2023, at 10:00 am at the St. Mary Immaculate Catholic Church. Military honors will be presented following services at Woodlawn Cemetery in St. Maries, ID. A gathering of family and friends will follow all services at the Benedictine Hall. Memorial contributions may be made to the Veteran's Outreach Program, PO Box 460, St. Maries, ID 83861.
Memorial Mass
10:00 am
Friday, September 15, 2023
St. Mary Immaclate Catholic Church
921 W. Jefferson
St. Maries, Idaho, United States
Military Honors Presented
11:30 am
Friday, September 15, 2023
Woodlawn Cemetery
23rd Street and hwy 5
St. Maries, Idaho, United States
208-245-2577
Share Your Memory of
Larry