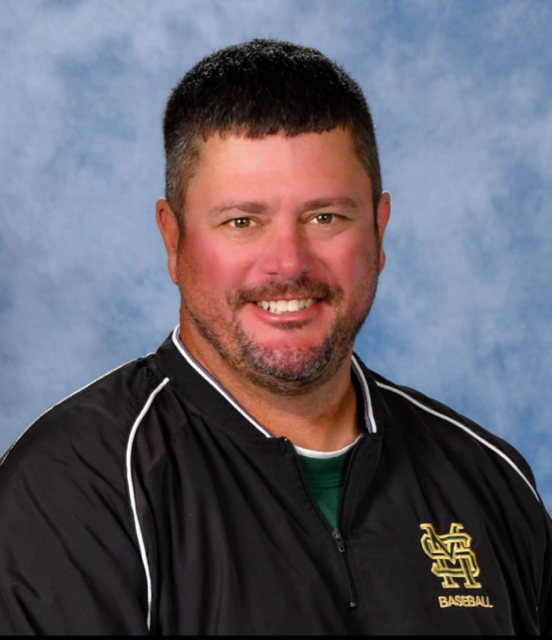 Obituary of Craig Jonathan Tefft
Craig Jonathan "Coach" Tefft (47) resident of St. Maries, ID passed away at Schneidmiller Hospice House on September 19, 2023, surrounded by his loving family. He was born to Michael and Rebecca (Tweit) Tefft on September 1, 1976, in Moscow, ID. Craig and his family lived a short time with Uncle Ernie on the Palouse, it was long enough for Craig and his cousin Brian to burn down the barn. In 1980 Craig and his family moved to Troy, ID and when he was in middle school, his family moved to Kendrick, ID. Craig always said that Troy was the best place to grow up as he had freedom to run all over. Growing up he loved to hunt with his dad. One story he always laughed about and was still laughing about in the Hospice House was when he scared away a trophy bull from his dad when he was 13 years old, he loved being outdoors with his dad. He participated in basketball, baseball, and football, excelling at sports and receiving numerous awards and state championships. A stranger to no one and that continued his entire life, he graduated from Kendrick High School with the class of 1995.
Following high school, Craig attended Walla Walla Community College before enrolling into the University of Idaho. A talented athlete, he was very proud of his time at both colleges playing football and would have fun reminiscing about stories of his glory days. He obtained his BA in Secondary Education/Health and Fitness. Having a passion for small towns, Craig started his first teaching job at the Potlatch School District. In 2007 Craig moved to St. Maries, ID where he started his career as a Lumberjack assistant coaching baseball and football later becoming the head coach. There wasn't a kid in that school district who didn't love Coach Tefft, and he did his best to positively impact all of the kids. In 2016, he led the Lumberjacks to a state championship and was honored when he was named Idaho's 2A Football Coach of the Year. He also took on a side job in the summer working for his friend Rusty at Harrison Idaho Water Ventures in Harrison and you would also see him in black and white stripes as a Referee for high school basketball.
Family was the most important thing in Craig's life. He married and divorced at a young age and he always dreamed of having twins naming them Nike and Reebok; however, when his twins were born, they settled on Hailey and Tori. In 2009 he was smitten when he met Jenni Watkins through mutual friends. The couple held a long-distance relationship for a couple of years before Jenni officially joined him in St. Maries becoming a Lumberjack too. Their first date was a football game, so by the second date he had already told her and mutual friends that he was going to marry her and referred to her as "My Jenni". After 7 years of courtship, on August 1, 2017, they married in a small intimate wedding at the Community Presbyterian Church in St. Maries. Family and a few close friends stood by their sides as they took their vows loving one another until death do they part. He loved going to his parent's cabin in Clarkia, ID. He referred to it as his second home and a place he could just take a time out. Once a year he hosted a "Man's hunting trip. During this time, they would have a big buck hunt, play poker, eat lots and tell stories. If you ever ask about these trips, make sure to ask about the "pink elephants."
Craig and Jenni had a wonderful marriage and made some amazing memories over the years. They did everything together and were both avid outdoors people. Camping and fishing were some of their favorites as was spending time with their friends who became family. There were memories made fishing Moose Creek, the St. Joe, and Marble Creek and picking huckleberries all over the mountains near St. Maries. Craig also enjoyed golfing, snowmobiling, hunting, and Fantasy Football, but most importantly he enjoyed being with his children. He loved cheering for his children playing sports, watching Hailey play softball, listening to Tori's stories, spending time outdoors with Kody, and eating the sweet treats that Emma would bake for him. Golf became a passion for him, and there were so many memories made and shenanigans had on the golf course with Jenni and his friends. The loss of Coach Tefft has not only made an impact on his family and friends, but all of his kids at school and the whole St. Maries community. To say he will be missed is a complete understatement. He might have been a Miami Hurricane fan, but he bled Lumberjack Green. When he became sick, he loved all the friends and family that visited. The Tefft home was never empty and the love within those walls exceeded any place. The school district/Lumberjack family never left he and his family's side. In his final days, Craig and his wife had plans of being baptized together, but he wasn't able to make it home to St. Maries. He was so excited when Pastor Darrin and his wife Sabrina made the trip to the Hospice House in CDA. This was a wish come true for Craig. He was baptized and you could see the joy and love explode in him.
Craig is survived by his wife Jenni at their home in St. Maries; children Hailey Tefft and Tori Tefft both of Anchorage, AK and Kody Tefft and Emma Tefft both of St. Maries, ID; father Michael (Barb) Tefft of Lenore, ID; father and mother in-law (according to Craig the best in-laws you could ask for) Ron and Melynda Blewett of Lewiston ID; siblings Matt (Lisa) Tefft and Amber (Drew) Witt all of Kendrick, ID; sibling's in law Matt (Claire) Blewett of Lewiston, ID, Joe (Kelly) Blewett of Colton, WA, Luke Blewett of Clarkston, WA, and Jessica Zornik of Chandler, AZ; numerous nieces and nephews. He is preceded in death by his mother Becky Tefft (Craig would joke about his mom meeting him in heaven with a hug and a wooden spoon), Uncle Ernie Tweit, and grandparents.
A Memorial Service will be on Saturday, September 30, 2023, at 11:00 am at the St. Maries Nazarene Church Gymnasium. A gathering of family and friends will follow for a meal at the church. Please sport your Miami Hurricanes or Lumberjack gear. In lieu of flowers, Craig himself asked that memorial donations be made to the St. Maries Lumberjack Booster Club, PO Box 670, St. Maries, ID 83861. He also wanted to thank his Lumberjack family and the St. Maries Community for everything they have done for he and his family, he bled Green and loved calling this place home.
Memorial Service
11:00 am
Saturday, September 30, 2023
St. Maries Nazarene Church Gymnasium
175 Grandview Drive
St. Maries, Idaho, United States
Share Your Memory of
Craig