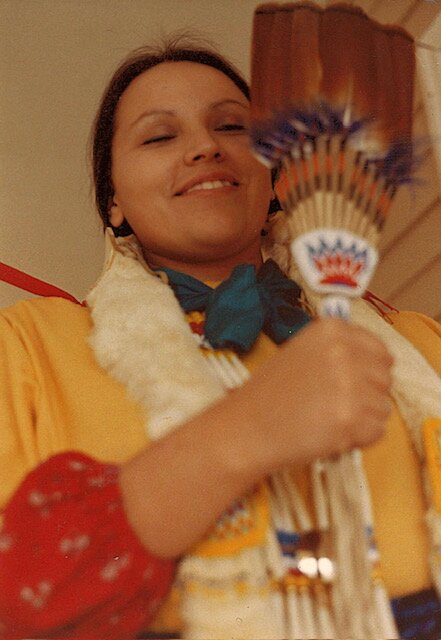 Obituary of Donna Jane Matheson
Donna Jane Matheson (66) longtime resident of Plummer, ID passed away at her home on October 19, 2023. She was born on November 20, 1956, to Donald and Pauline (Camille) Matheson in Tacoma, WA. Donna grew up in Fife, WA, and as a teenager, her family moved to the Coeur d' Alene Reservation. She attended Lewis-Clark High School in Spokane and later obtained her GED degree. Donna married Darrell Curtis Sr. and they made their home in Plummer where they had their family. She worked for the Coeur d' Alene Tribe as Editor for the Coeur d' Alene Council Fires publication while raising her family. Over several years, Donna attended classes working towards her BA degree while working for the Coeur d' Alene tribe in Communications. In 2005, she received her BA degree in Communications Studies. She worked for the Coeur d' Alene Tribe in various capacities including Tribal Court Clerk, Headstart Staff, and substitute teacher at the tribal school. Her most prominent and infamous occupation was that of Communications Director and Editor for the Coeur d' Alene Tribal Council Fires, where she witnessed firsthand and chronicled many history-making events and milestones for the tribe and members. After decades of journalism work, and burned out from writing, she was hired by the Coeur d' Alene Language Department. She then went to the Call Center at the Coeur d' Alene Casino and worked her way into Marketing ending her career as Editor of the Coeur d' Alene Casino Camp Crier.
Donna was a member of the Native American Church of North America and the Coeur d' Alene Tribe. She was passionate when it came to journalism, reading, and writing. It was important to Donna to keep her mind busy, she also enjoyed crossword puzzles, word searches, and photography. Celebrating her Native American heritage was important to her; she collected and appreciate art and anything else of beauty. Her children will always treasure when they were younger, they had special birthday parties, holidays, and family trips. It was a blessing and priority that Donna left them with many memories of trips to Yellowstone, Lincoln City, and travels up and down the Oregon and Washington Coasts. She could always make something out of nothing. She specifically loved the Pow Wow trail and the times spent camping in teepees. Donna was friendly but bold and pushed her children to meet new people, but to always stand up for themselves and what is right. To say she will be missed is an understatement.
Donna is survived by her children CeCe (Brandon) Curtis-Cook of DeSmet, ID and Tamara Curtis (Gilford Thomas) of Plummer, ID; sister Marjorie Zarate of Milton, WA; brother Charles Matheson of Spokane Valley, WA; and 4 grandchildren. She is preceded in death by her parents; her siblings Dave Matheson, Charlene Matheson, Diane Allen, and Paul Matheson; and children David Curtis, Teddy Silva, and Darnell Curtis Jr.
A wake was held on Sunday, October 22, 2023, at 7:00 PM at the Evan Abraham Longhouse in DeSmet, ID. Funeral services were on Monday, October 23, 2023, at 11:00 am at the longhouse, followed by her burial at the Sacred Heart Mission Cemetery in DeSmet.
Funeral Service
11:00 am - 12:30 pm
Monday, October 23, 2023
Evangeline Abraham Longhouse
Hwy 95
DeSmet, Idaho, United States
Mass of Christian Burial
Rosary
7:00 pm
Saturday, October 28, 2023
Evangeline Abraham Longhouse
Hwy 95
DeSmet, Idaho, United States
Evening Prayer Servic
Share Your Memory of
Donna