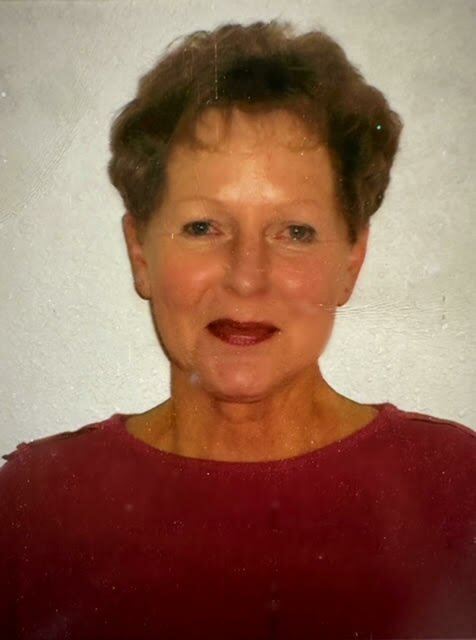 Obituary of Margie Bentcik
Ethel "Margie" Bentcik (81) longtime resident of St. Maries, ID passed away on October 21, 2023. She was born to Leonard and Helen (Olson) Carpenter on January 23, 1942. As an infant, she moved to Idaho spending time in Kellogg, Cataldo, and Rose Lake. Her parents were divorced, so her mother packed her and her siblings up and moved to St. Maries where she graduated from high school in 1960. Her mother remarried Frosty Jones, and it is important to mention that Margie adored him.
On May 21, 1966, Margie married Larry Bentcik, and in 1969 they purchased their home site on the St. Maries River Road where they raised their sons, Jimmer and Jay. Margie stayed at home to take care of her children until they grew up. She then began working at and managing The Paperhouse, a career that spanned from 1979 to 2012, retiring at the age of 70.
Margie and Larry had the most beautiful marriage and life. Larry was proud that she worked by his side from dawn till dark as they built their home. Together they raised their two son's, cheering them on in sporting events and participating in other activities. Larry had a very successful realty business that was established with the help of Margie. Everyone just loved and adored Margie whether they were acquaintances, customers, friends, or her family. She cherished time spent with everyone including her bowling league ladies, nighttime club meetings later becoming lunch time meetings, and the big, beautiful family dinners that became tradition for birthdays and holidays. Hunting was a passion of Margie's, and she was very successful in hunting big game over the years. She also enjoyed riding her mule Jake and spending time in the mountains. Most importantly, she was a devoted member of her church and lived her life accordingly.
Margie is survived by her husband Larry at their home in St. Maries; children Jim (Kim) Bentcik of St. Maries, Jay Bentcik of St. Maries, and Denise Bentcik of San Diego, CA; brother David (Jill) Carpenter of St. Maries; 4 grandchildren; 8 great-grandchildren; numerous nieces and nephews. She is preceded in death by her parents Leonard Carpenter and Helen and Frosty Jones and sister Dolly Harold.
A Memorial Service will be on November 18, 2023 at 11:00 am at St. Paul's Lutheran Church in St. Maries. There will be a social gathering to fellowship and share memories following her service at the Eagles Lodge in St. Maries. The family would like to thank Hospice of North Idaho for everything they did to help take care of Margie. Because she loved her Lutheran Church, Margie's family suggests memorial donations be made to St. Paul's Lutheran Church, 130 S. 10th Street, St. Maries, ID 83861.
Memorial Service
11:00 am - 12:00 pm
Saturday, November 18, 2023
St. Paul's Lutheran Church
130 S. 10th Street
St. Maries, Idaho, United States
Life Celebration with reception following at St. Maries Eagles Lodge
Share Your Memory of
Margie