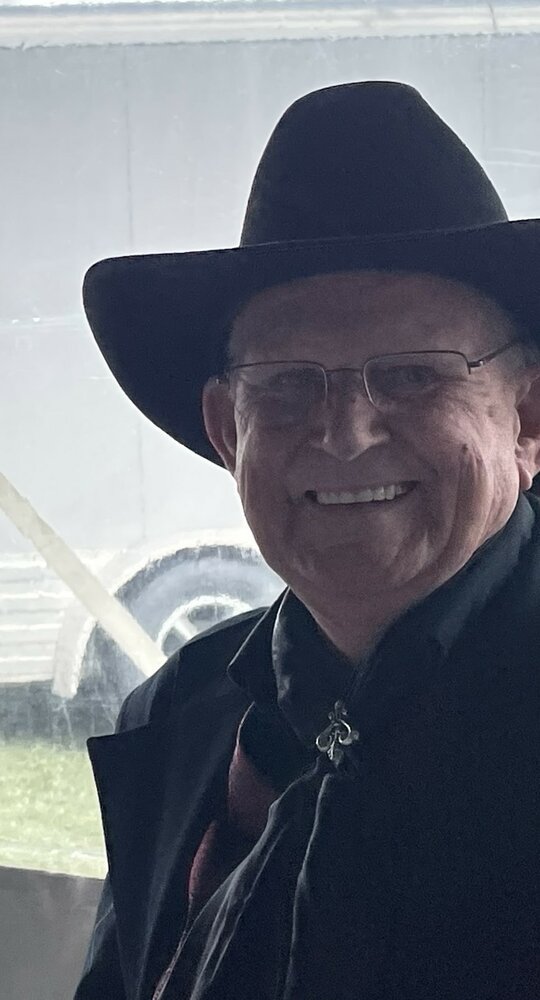 Obituary of Bob Russell
Robert Erald "Bob" Russell, 83, passed away peacefully on Saturday, October 21, 2023, at his home in Polson, MT. Bob was born August 11, 1940, in Opportunity, WA to Robert and Norma Russell. He was raised in Rathdrum, ID, until the family moved to Indian Springs (Harrison) at the age of 16.
Bob was a self-made man starting his working life with a milk run for Superior Dairy. He then began driving truck in 1961 out of Missoula, MT. He married Peggy Procopio of St. Maries, ID, July 28, 1962. In 1967 he started driving his own truck out of Superior, MT. Both of his children, Judy Russell and Kurt Russell were born while in Missoula, MT.
In 1968, Bob relocated his family to St. Maries, ID, where he spent many years hauling rock. He built that into Bob Russell Construction which he operated until 1984 when he purchased Darby Lumber and the family moved to Darby, MT. He retired in 1999. In 2012, Bob realized a lifelong dream of owning a Harley-Davidson shop when he purchased Grizzly Harley-Davidson in Missoula, MT.
Bob had many passions and lived fully. He loved anything with an engine, as long as it went fast, ruling out the lawn mower (lol). Motorcycles, snowmobiles, hot rods, old cars and planes, but his most accomplished passion was in 1995 when he purchased his helicopter.
Bob was preceded by his parents, Robert and Norma Russell, his twin sisters, Norma Russell Green and Nancy Russell Sjoden, his brother Mike Russell and nephew Darrin Russell. He is survived by his wife of 61 years, Peg Russell, daughter Judy Russell, son and daughter in-law Kurt and Denise Russell. His grandchildren Drew and Kassie (Russell) Turbin, Robbie Russell and Reilly Schmidt; and his great-grandchildren Harper and Russell Turbin. As well as his nephews, nieces and the many friends he considered family.
Graveside services will be held at Woodlawn Cemetery in St. Maries, ID on Saturday, October 28, 2023 at 11am. There will be a social gathering at the Eagles immediately following the service. In Lieu of flowers, please send a donation in honor of Bob Russell to: Partners in Home Care – Lake County Chapter: https://partnersinhomecare.org/donation-page Per Bob's personal invitation you are invited to a Celebration of Life at his lake house in Polson, MT, July 28, 2024.
Graveside Service
11:00 am
Saturday, October 28, 2023
Woodlawn Cemetery
23rd Street and hwy 5
St. Maries, Idaho, United States
208-245-2577
Gathering of Family & Friends
12:00 pm
Saturday, October 28, 2023
Eagles Lodge
707 Main
St. Maries, Idaho, United States