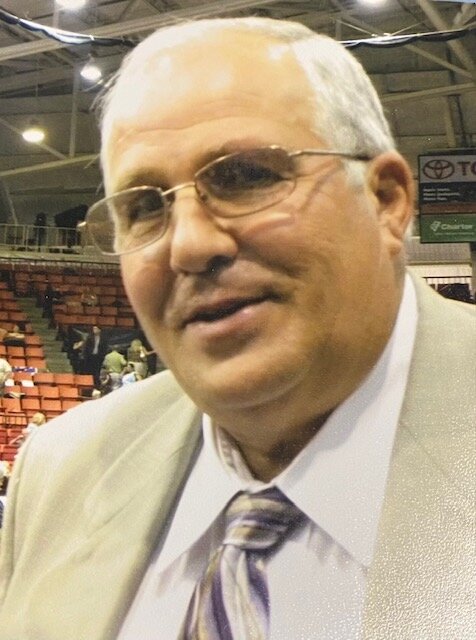 Obituary of Jimmy E. Scheel
Jimmy E. Scheel (Stroker Jim) (78) longtime St. Maries, ID resident passed away at his home on October 31, 2023, surrounded by his loving family. Jimmy grew up in the Rose Lake area on a 640-acre ranch. He attended school in Rose Lake and Kootenai, graduating from Kootenai High School with the class of 1963. Following graduation and a short stay in Mullan, ID, Jimmy left for Nebraska where he served as a pioneer in Wayne with a small group of fellow ministers working unassigned territory. It was there where he met his future wife Marshiela Pool, and the couple married on January 27, 1968, in Sioux City, IA.
The couple moved to Rose Lake and later to St. Maries where they made their home and had 4 children. Jimmy went to work for Potlatch Corporation, then in 1985, the Scheel's purchased St. Maries Laundromat and ran it until 2003 when they made the decision to close the doors for good. During this time, Jimmy worked as a logger for Jack Buell, a career he had for over 25 years. He also logged for Humphrey-Masterson Logging and Steve Green. Jimmy's main goal in life was serving his God Jehovah in so many ways. He served as an Elder in St. Maries for 51 years, and as a masonry overseer for the Regional Building Committees for 12 years; he was instrumental in helping in the construction of over 40 Kingdom Hall's from Rapid City SD through Montana, Wyoming, Idaho, and Washington. Serving Jehovah was Jimmy's focus, and he tried to instill that desire in his family.
Aside from serving Jehovah and reading his bible every day, Jimmy never knew a stranger. He enjoyed going door to door meeting new people and sharing with them about the bible. He was known to keep an immaculate lawn, an avid gardener and enjoyed canning especially pickles. He was also an avid outdoorsman who loved fishing, specifically at Rocky Point and Harlow Point. Family vacations consisted of traveling and camping at many National Parks. A history buff, Jimmy would visit old historical cemeteries, with his family in tow, and he found some of them to be quite intriguing. The early history of the Milwaukee Railroad, St. Maries area, and St. Joe River fascinated him, and he could tell you exactly where every mountain ridge, draw, and creek, was up the St. Joe and St.Maries river drainages , part of his knowledge was learned while recreating, and most was from all of the logging he had done over the years.
Jimmy is survived by his wife Marshiela at their home in St. Maries; children Destry (Nicole) Scheel, Justin (Monique) Scheel, and Jared (Jolene) Scheel all of St. Maries and Trixie (Dana) Steele of Coeur d' Alene, ID; siblings Leo (Donna) of Post Falls, ID, Ray (Joanne) of Carterville, MO, Cathy Goetz of Spokane, WA, Carl (Tammy) Scheel of Mullan ID, Diane (Paul) Welcher of Mullan ID, Cynthia Reed of Port Townsand WA, and Donna Scheel of Post Falls ID. grandchildren Collin Scheel, Brendan Scheel, Keaton Scheel, Quinn Scheel, Kamara Scheel, Bronson Scheel, Francesca Scheel, and Raquel Scheel all of St. Maries, ID; numerous nieces and nephews. He is preceded in death by his parents Henry and Bernadine, and brother Don Scheel.
A Memorial Service will be on Saturday, December 2, 2023 at 3:00 PM at the Cormana building in St. Maries. A gathering of family and friends will follow to share a meal.
Memorial Service
3:00 pm
Saturday, December 2, 2023
Cormana Building
1006 W. Idaho Ave.
St. Maries, Idaho, United States
Share Your Memory of
Jimmy