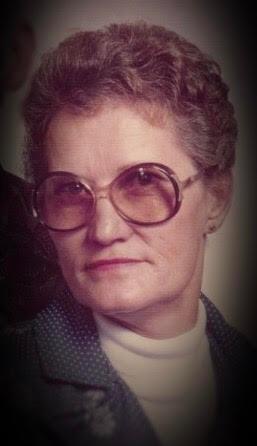 In Memory of
Margie L. "Grammy" Bonds
1934 - 2017
Obituary of Margie Bonds
Margie Lee "Granny" Bonds longtime resident of St. Maries, ID passed away at her home on April 22, 2017. She was born to Jack and Nellie (Miller) Baskett on February 2, 1934 in Apache, OK. Margie grew up in Oklahoma and left school after attending the 8th grade to work with her family.
Margie married Harold Bonds on May 19, 1951 in Lawton, OK. She stayed at home raising her family while her husband found work in California and Arizona. In 1963 the family relocated to St. Maries, ID. She was a homemaker, and also worked as a cook and a waitress. At one time or another she has worked in just about every restaurant in St. Maries. Her husband died in 2011.
Margie was an avid bowler, belonging to both the Jolly Rollers Bowling league and the Senior Bowling league. She was a member of the St. Maries Eagles Auxiliary and served as treasurer in 2012. She and Harold loved going to the Coeur d' Alene Tribal Casino. Margie really loved watching her grandchildren and great grandchildren play football and basketball. She was a former member of the First Baptist Church. During the last years of her life, her caregiver was her grandson Kenneth.
Margie is survived by her daughters Juanita Jack and Barbara (Kieth) Bierman all of St. Maries and Donna Downing of Spokane, WA. Her son Harold (Emmy) Bonds Jr. of St. Maries. Also surviving are her sisters Grace (John) Nigh of St. Maries and Evelyn Wiersema of Lawton, OK. 8 grandchildren and 16 great-grandchildren. Margie was preceded in death by her sisters Bertha Jackson, Shirley Williams, Wanda Blodgett and Helen Thatcher and brothers Jack and Buddy Baskett.
A celebration of Margie's life will be Friday May 5, 2017 at 12:00 pm noon at the St. Maries Eagles Lodge dining area. A meal will be served and a video and memories will be shared. Visit her online memorial and sign her guest book at www.hodgefuneralhome.com.