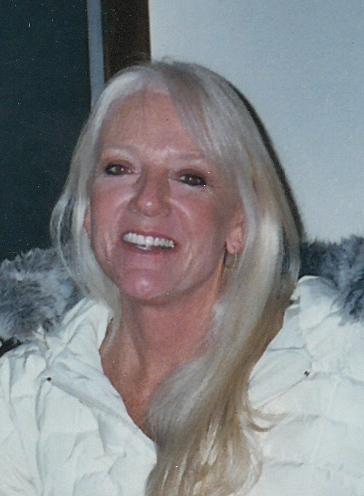 In Memory of
Sheryl Ann Suchoski
1950 - 2017
Obituary of Sheryl Suchoski
Sheryl Ann (Wotring) Suchoski (67), resident of St. Maries, ID, passed away at her home on April 27, 2017, after a very courageous battle with cancer. She was born on January 5, 1950, in Trona, California, to John and Rita (Reese) Wotring. She grew up in Trona and graduated from Trona High School with the class of 1968. Following high school, Sheryl attended Bakersfield College for 2 years. She graduated from Cerro Coso College in 1976, with an Associate's degree.
Sheryl married Donald Suchoski in Trona, CA, on October 7, 1972. The couple had 3 children: Patrick, born in 1974; Ryan, born in 1976; and Sara, born in 1979. She worked for Trona Railroad from 1980-1982. In 1982 she moved with her family to Colstrip, MT, and then moved to St. Maries, ID, in 1984. Sheryl and Don opened the Entertainer, and she worked at the video store until it closed in 2004. She then went to work at the Liquor Store, retiring in 2015. Sheryl also began working for her son Pat at Tenth Street Lumber in 2009 and was currently working there at the time of her death.
Living on the St. Joe River was one of Sheryl's biggest joys and she loved her home. She also loved living life, including dancing, boating, shopping, and meeting up with "The Girls." Most of all, Sheryl loved her family.
Sheryl is survived by her children: Pat (Shawnna) Suchoski, Ryan (Mia) Suchoski, Sara (Jeremy) Seyferth, and their father, Don Suchoski, all of St. Maries, ID. Grandchildren include: Jesse, Morgan, Bethan, Cassidy, Kade, Gabriel, Nicholas, Danek, Brennen, Mari, Briallen, Wyatt, Austin, Hunter, and Ryan II Suchoski; Isaac and Ella Seyferth; and Cassidy (Kristina) West, all of St. Maries, ID. Also surviving are her brother Lee (Gwen) Wotring and family of St. Maries, ID, and sister-in-law Novella Wotring and family of California. She is preceded in death by her father and step-mother John and Jean Wotring, her mother and step-father Rita and Alvis Peart, brother John Wotring Jr., and granddaughter Magdalen Suchoski.
A graveside service will be Thursday May 4, 2017, at 11:00 am at Woodlawn Cemetery in St. Maries, ID. A gathering of family and friends to share a barbeque potluck will follow at Sheryl's home.