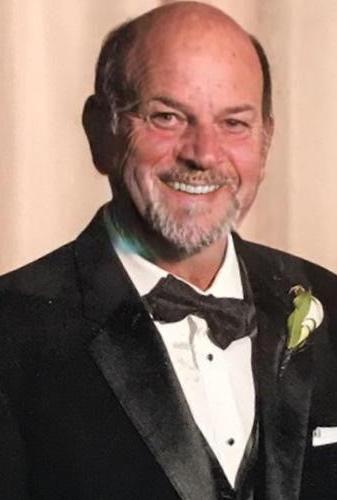 In Memory of
Cary B. Day
1953 - 2017
Obituary of Cary Day
Cary Bruce Day
July 26, 1953-April 29th 2017
Cary was called home to our Lord on April 29th after a tough fight with an aggressive cancerous tumor. Cary had survived stage IV cancer 12 years ago and felt that he had cheated death and was living on borrowed time so enjoyed each additional memory and never wanted to BURN daylight.
He was born to Charles and Marjorie Day on July 26, 1953 and raised in Rosalia, WA. He attended the University of Idaho where he met the love of his life, Valerie (Primmer) of Tekoa, WA. Midway through college he joined the Navy and after his obligation, returned to his education and later graduated from Eastern Washington University with a Special Ed teaching degree. While in the Navy, Cary and Val married in 1975 or as Cary would say "buried alive in 75' to his first, Best and only wife". You needed to know his sense of humor to appreciate this! The newlyweds made their home in Garfield, WA while he taught K-8 and coached for a year before moving to Spokane. Val landed her dream job as a travel agent with House of Travel and together they purchased the company and built a multimillion dollar agency which they have owned and operated for 42 years. They eventually moved their family to the Nine Mile Falls area, which would be home for the next 20+ years and where they would raise their 4 children. They both loved to travel and took their kids on many family vacations. Cary was extremely involved in each of his children's lives and spent hours on end coaching teams, camping with Boy Scouts and being a taxi driver to endless events. While in Spokane he was very involved in the corporate world and served on numerous boards and also operated satellite travel agencies and the Park and Jet off-airport parking facility.
Tired of the hustle and bustle of the big city of Spokane, and ready for a new challenge, Cary and Val moved down to the St. Joe river and built the beautiful St. Joe Riverfront Bed and Breakfast. The outdoors is where you would find Cary in the summertime - all day. Most of the time with his shirt off and his shorts pulled up over his waist. He had a knack for gardening and taking care of his well manicured yard. Cary did not need much in the way of "material things" in life and loved being on the reservation (home). He immensely loved his family, friends, music, and enjoyed tracking airline flights. Those he knew well typically got some sort of nickname and got to witness the dancing and singing to the likes of Mambo Number 5, Shut Up and Dance with Me, and various other songs. Sometimes, the unfortunate had to hear these songs over and over again. Cary also loved to cook and barbeque. Comments like "kick it up another notch" or "BAM" could be heard throughout day whether it was related to cooking or not. Cary was an avid sports fan and enjoyed watching and yelling at the TV about politics.
Cary is survived by his wife and business partner Val Day of St. Maries, sons Ryan (Lydia) Day of Washington DC, Reggie (Alicia) Day of Rathdrum, ID, Patrick (Chelsie) Day, GreenAcres, WA, daughter Kirsten (fiance' Marc) Coeur d'Alene, ID. His 6 grandchildren who he had amazingly special relationships with each, Blaze, Kindell, Remmi, Arlee, Cavinah and Gibson. His brothers Mike, Rick, Kevin and sister Vickie,their spouses, numerous nieces, and nephews and many friends-all of whom he had a rare and special way of making them feel so special. He is preceded in death by his Dad, Mom and sister Linda.
Cary was so full of life, laughter and fun right to the very end. His "Celebration of Life" will be on Monday, May 8 at the St. Maries Nazarene Church at 1:00 pm. He would not want this to be remembered as a sad but happy time – he is dancing with Jesus.