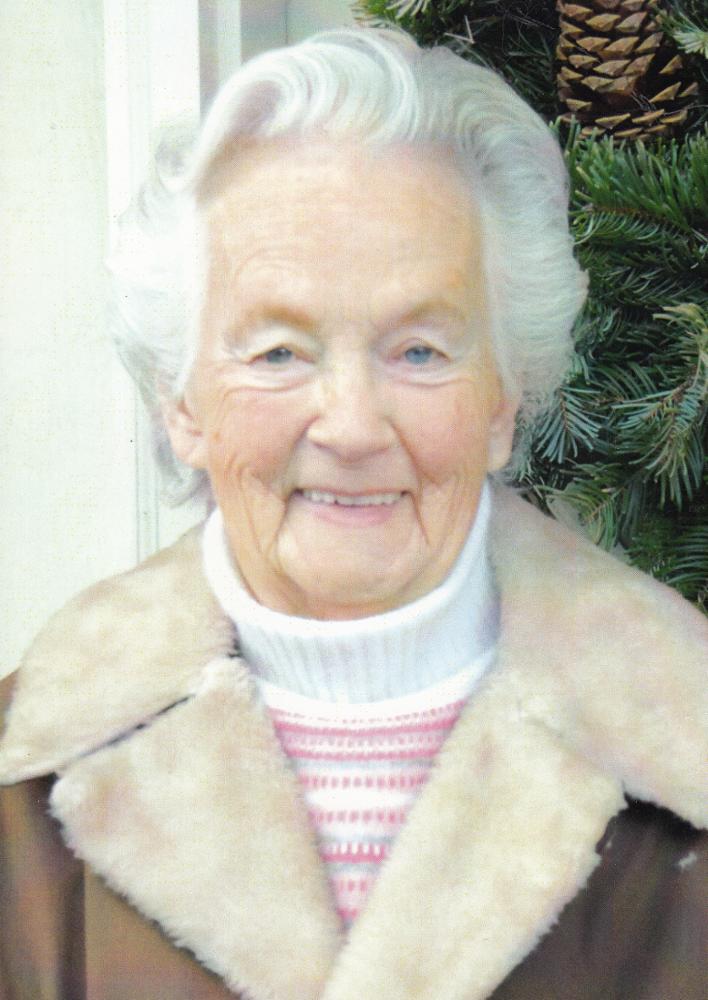 In Memory of
Josephine A. Jellison
1930 - 2017
Obituary of Josephine Jellison
Josephine "Jo" A. (Granberg) Jellison (86) resident of St. Maries, died May 13, 2017 at Valley Vista Care Center. She was born July 17, 1930 in Walla Walla, WA.
Josephine grew up in Kingston, ID. She married Clayton Redfield in 1947 at the Hitching Post in Coeur d'Alene, ID. They made their home in Silver King, ID. In 1957, she moved with her family to San Mateo, CA where she was a homemaker and cared for her children as well as her ailing father-in-law. She grew a large garden while living there. Josephine was divorced in 1966 and moved her family to Edgewood, WA. She then went to work for Boeing to support her children. Josephine left Boeing in 1970. She married Jack Jellison in 1971 in Auburn, WA. They made their home in Palouse, WA where they worked for Harlow Farms. Josephine cooked harvest meals as well as drove harvesting and fertilizer trucks.
Josephine and her husband retired in 1975 and moved to Troy, MT on the Yaak River. She enjoyed hunting, fishing and camping while living there. Due to her husband's health conditions, they moved to Tensed, ID in 1999. Her husband died the following year.
Josephine moved to St. Maries in 2004. She went to work in the office of Hospice of Benewah Co. Josephine loved animals. She also volunteered for Hopes Haven and cared for pets, some of which she adopted. Josephine was also a member of the Master Gardeners and loved growing things. She also enjoyed sewing. She was a member of the St. Maries Assembly of God Church.
Josephine had an extensive wardrobe of clothing that was colored pink. She was always affectionately called "Pink Grandma" by her grandchildren.
Josephine is survived by her son and daughter-in-law James and Jo Redfield of Bonney Lake, WA and daughters and sons-in-law Faith and Floyd Harvey and Lois and Fred Harvey all of St. Maries, Nancy and Ernie Montgomery of Potlatch, ID and foster daughter Barbara Flippin of Reno, NV. She is also survived by brother George Granberg of Auburn, WA and Sister Philis White of Las Vegas, NV; and niece Jena Weller who thought of Jo as a surrogate grandmother. She is also survived by 21 grandchildren, 20 great grandchildren and 11 great-great grandchildren as well as numerous nieces and nephews. She was preceded in death by son Jeff Jellison, brother Russell "Bud" Granberg and sister Laure Kanzler.
Graveside committal services will be Sat. June 17, 2017 at 11:00 a.m. at Forest Cemetery on Government Way in Coeur d' Alene, ID with Pastor Lynn Peters officiating. The family suggests memorials to Hope's Haven 53 Robinson Lane, St. Maries, ID 83861.