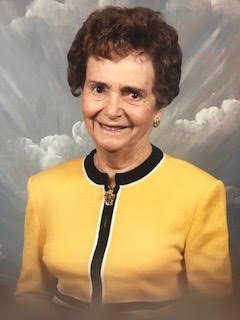 In Memory of
Mary Sue Langdon
1922 - 2017
Graveside Service
11:00 am
Friday, November 3, 2017
Sunset Memorial Park
2296 Kimberly Road
Twin Falls, Idaho, United States

Get Directions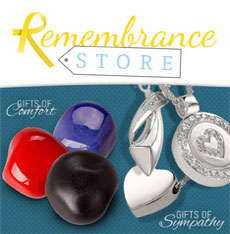 The Remembrance Store
Obituary of Mary Langdon
Mary Sue Langdon (95) resident of St. Maries, ID and former resident of Twin Falls, ID passed away on October 5, 2017 in St. Maries. She was born to Winfield and Myrtle Secord on April 3, 1922 in Hansford, TX. At the age of 7, Mary Sue moved with her family to Twin Falls, ID. She graduated from Twin Falls High School with the class of 1941.
Mary Sue went to work for Young's Dairy which happened to be across the street from L.L. Langdon's Scrap Iron and Pelt. She met Archibald Langdon and the couple married on September 8, 1942. A job opened up in Pocatello, ID building a water tank, so the couple moved there temporarily. They then moved to Portland, OR to build ships in the shipyards. Mary Sue's work ethic was the definition of "Rosie the Riveter". In 1945 the family returned to Twin Falls where they raised their family. For 3 years, the couple ran a trucking business together. Mary Sue drove truck and was the bookkeeper for the business.
After the couple closed their trucking company, Mary Sue started working for CC Anderson (Bon Marche'), and then went to work for Sears as Catalog Manager, Ready To Wear, Yardage, and Lingerie. In 1972 she retired from Sears after working 20 years for the company. Mary Sue and her husband grew up in the Depression Era; therefore it was their biggest goal to work hard and put all 3 of their children through college. Once she retired she enjoyed golfing, riding horses, gardening, snow skiing, swimming, and watching sports on TV. She loved the NFL and was a Denver Bronco's fan. You would also see her watching college ball rooting on Boise State. Mary Sue was also involved with the Masonic Lodge and Daughters of the Nile belonging to Iris Temple #40. She and Archibald enjoyed traveling with the Shriners. It is fair to say that Mary Sue has traveled almost the whole world. She has visited Egypt, Greece, China, Thailand, Japan, Hong Kong, and accompanied her daughter and son in-law to the Western European countries. On one of her adventures, she rode a camel, and was surprised you didn't pay to get on the camel, but you couldn't get off of the camel unless you paid. She loved adventures, her family, and family gatherings. Growing up in the Depression was difficult and she would not talk about those times; however she lived in the present and was very optimistic about her life and everyone in it. Because of the way she grew up, she would pitch out old items and replace them with new. She loved her successes and the fact she was able to do so. At the age of 80, she was lucky enough to re-kindle a friendship with her high school friend Roy Hubert Russell. They spent a few years as companions and enjoyed each other's company.
Mary Sue's mind always stayed sharp, and she loved energetic debates on politics. If there was one thing she taught her children, it was to work hard. When you work hard you can achieve anything as long as you don't give up. She will be missed very much by her family. She is survived by her daughter Lana (Richard) Schumacker of St. Maries, ID; sons Robert (Melinda) Langdon of Denver, CO and David (Connie) Langdon of Eagle, ID; 6 grandchildren; 6 great-grandchildren; one great-great grandchild; numerous nieces and nephews including one special niece Sandra Sue Fitzpatrick. She is preceded in death by her parents; her husband Archibald Langdon; her brother Winfield Scott Secord Jr; sisters Ollie Fern Eckman and Mary Secord.
A graveside service is planned for November 3, 2017 at a time to be determined at Sunset Memorial Cemetery in Twin Falls, ID.
Share Your Memory of
Mary