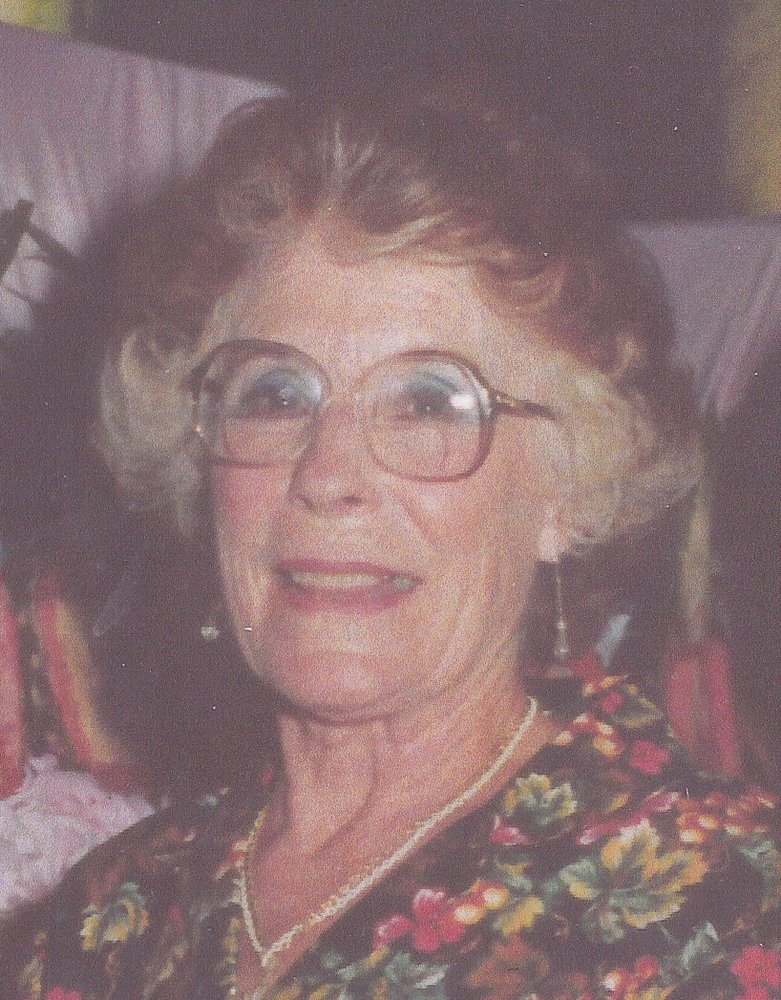 In Memory of
Winifred Mae Jensen
1919 - 2017
Obituary of Winifred Jensen
Winifred Mae "Winnie" Jensen (98) St. Maries and former Harrison Flats resident, died November 12, 2017 at Valley Vista in St. Maries. She was born January 1, 1919, to Harold and Mildred (Rayner) Smith at St. Maries. She and mother returned home by steamboat. Winnie grew up on the family farm with her 9 brothers and sisters near Mission Point. They attended the Mission Point School with other area children.
Winnie left school early to help support the family. She worked as a housekeeper for a Mrs. Teal who was thought to be relation to Theodore and FDR Roosevelt. She was later joined by her sister Ivy and they worked as housekeepers for the local Dr. Kingsolving and his wife Elizabeth.
Winnie was married in 1940 to Tom Hill whom she met while working as a waitress prior to WWII. Their son Reginald was born the following year. She became a widow in 1943. Following Tom's death, she left Reginald in her parents care and went to work for Kaiser Ship Yards in Vancouver WA. Later she transferred to Kaiser's Aluminum plant at Mead, WA. She married Walter "Buster" Jensen, a local farmer, on April 10, 1945 at St. Maries and the following year their daughter Carole was born.
Winnie worked as a housewife and farmer for most of her life. Winnie loved life which showed in her sense of humor and you found joy in just being around her; however, from her strong will power, hard work was no stranger to her. Her husband Buster passed away in 1990. Winnie enjoyed art, crafts and gardening. She was a member of St. Maries Eagles Aerie #2012 Auxiliary. She was also a 60 year member of the St. Maries Grange # 255.
Winnie is survived by her son and daughter-in-law Reginald and Linda Jensen of Vancouver, WA., daughter Carol Jensen of St. Maries and sister Norma Cook of Coeur d' Alene, ID. She is also survived by; 3 grandchildren, 1 great granddaughter and 1 great-great grandson. There are also a number of nephews and nieces.
No services are planned at this time. She will be laid to rest with her husband Buster at Woodlawn Cemetery.