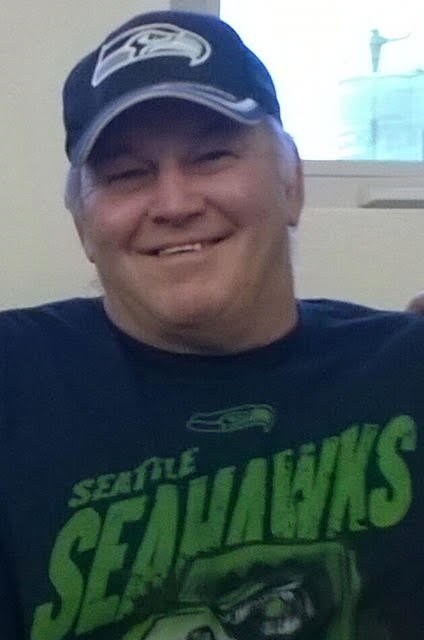 In Memory of
Steven "Corky" Dean Janson
1955 - 2018
Obituary of Steven "Corky" Janson
Steven "Corky" Dean Janson Sr. (63) lifetime resident of Plummer, ID passed away surrounded by his family on February 16, 2018 in Coeur d' Alene, ID. He was born to Robert and Nora (McCartney) Janson on February 8, 1955 in Fairfield, WA. Corky grew up in Plummer, ID and attended school there. When he was in high school, he went to work on swing shift for Pacific Crown. He graduated from Plummer High School with the class of 1974.
Following high school, Corky continued to work for Pacific Crown and he also farmed with his brother Bob and brother in-law Vic. After several years working for Pacific Crown, Corky went to work for Centerline Construction, and then he logged for Dave Johnson. He ended his career working for the City of Plummer retiring in 2014.
To Corky, his children were his life. He married his childhood friend Iris "Marlene" Ambro and had Elena, Misty, and Lindsay. The marriage later ended in divorce, and Iris Marlene passed away in 1987. Corky then added to his family with Darcy Marie Mokry, and the couple had Michelle and Steven. Darcy passed away in 2001.
Corky was a fabulous cook, and it was very important to him that he prepared dinner every night. He and his family would sit down at the dining room table enjoying each other's company and the dinner Corky took pride in making for them. He had such a big heart and took in a lot of his "misfit" kids. Corky loved everyone and his home was open to everybody. His children were so lucky to have him as their mechanic, and he enjoyed taking care of their cars; he was one heck of a handyman.
Corky enjoyed fishing, hunting, cooking, darts, pool, softball, and was a huge Seahawks and Mariners fan. You would often see him sporting their gear. His loving heart, sarcasm, and jokes will be missed by all of his friends and family who love him.
Corky is survived by his children Elena Colman of Worley, ID, Misty Janson (Javier Vasquez) of Plummer, ID, Michelle Janson of Plummer, ID, and Steven Janson Jr. of Worley, ID; siblings Maxine Leitz, Doreen (Vic) McCully, and Dave Janson all of Plummer, ID; 12 grandchildren; and tons of nieces and nephews. He is preceded in death by his parents; daughter Lindsay Janson; brothers Roger Janson, Robert Janson Sr., and Don Janson; and the beautiful mothers of his children Iris "Marlene" Ambro and Darcy Marie Mokry.
A Celebration of Life Dinner will be Saturday, February 24, 2018 at 12:00 noon at the Rose Creek Longhouse in Worley, ID. Corky's family would like to invite his friends and family to sport their Seahawks gear.