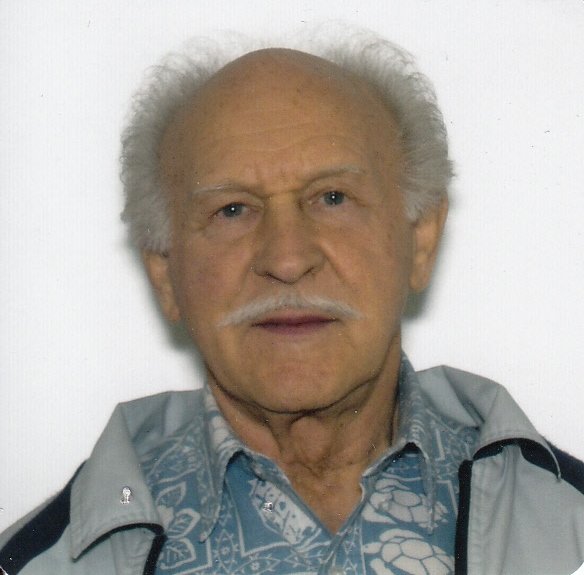 In Memory of
Elmer Maier
1938 - 2018
Obituary of Elmer Maier
Elmer Maier (79) longtime resident of St. Maries, ID passed away at his home with his wife at his side on March 8, 2018. He was born to Chris and Pauline Maier on September 26, 1938 in Polson, MT. Elmer grew up in Missoula, MT and graduated from Missoula High School with the class of 1956.
Following high school, Elmer enlisted into the U.S. Navy. He served 3 years before being honorably discharged. He served in the reserves for a couple years following his discharge. Elmer met Judith Schulz while he was stationed in San Diego, CA. The couple had a friendship and courtship for a few years before marrying on August 15, 1965 in Long Beach, CA. After his discharge, he attended Long Beach College for Architecture, and he also took a few electrical classes.
Elmer and Judy started their family having daughter Shawna. They relocated to St. Maries, ID to go into partnership at the Riverside Resort with cousin Don Sternburg, then their son Ryan was born. After working at the Riverside Resort for 3 years, Elmer and Judy bought "Maier's Chevron". After a few years, they sold the business. He then went to work for Chase Chevrolet in the Automotive Department. Elmer also worked at Potlatch as an Electrician. He ended his career in the Maintenance Department for the St. Maries School District after 31 serving years. Elmer loved wood working and built the family's beautiful home.
In his retirement, Elmer enjoyed spoiling his grandchildren, spending time with family, and helping raise his granddaughter Tiana. He and Judy enjoyed traveling together and loved their annual trips to Las Vegas, NV where they could check out a few shows and Elmer could gamble winning enough to pay for the whole trip. You would always find Elmer "tinkering" on anything, and he was good at fixing just about anything. We will miss our husband, father, Poppy, and friend.
Elmer is survived by his wife Judy at the family home; daughter Shawna (Collin) Barden of St. Maries, ID; son Ryan Maier of St. Maries, ID; and brother Norman (Millie) Maier of Portland, OR. Also surviving are 3 grandchildren, 2 great-grandchildren, and numerous nieces and nephews. He is preceded in death by his siblings Alvin Maier, Leo Maier, and Lorene Knopf.
A memorial service will be April 6, 2018 at 1:00 pm at the St. Maries Church of the Nazarene. A gathering of family and friends will follow.