In Memory of
Wayne H. Thorhaug
1939 - 2018
Memorial Service
1:00 pm
Saturday, April 21, 2018
St. Maries Eagles Lodge
707 Main
St. Maries, Idaho, United States

Get Directions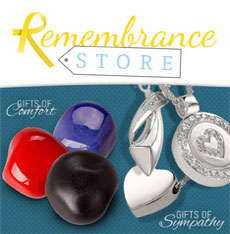 The Remembrance Store
Obituary of Wayne Thorhaug
Wayne H. Thorhaug (78) longtime St. Maries, ID resident passed away on April 14, 2018. He was born to Halvor "Shorty" and June Thorhaug on July 18, 1939 in Luck, WI. Wayne's parents were divorced when he was little, and Shorty remarried Adeline Monahan who helped raise him. Wayne grew up in Stuartville, MN, and at the age of 7 his family moved to Mullan, ID.
After the flood of 1949, Wayne's family bought property out in Riverdale, and the family relocated to St. Maries, ID. Wayne attended school in St. Maries leaving in 8th grade to go to work in the woods. He logged for Skinners, and learned to drive log truck. He drove log truck for Shepherds before enlisting into the US Air Force in 1956.
Wayne served 14 years in the Air Force. He held many positions including a Small Arms Instructor as well as loading bombs on the U2 Bombers. One of his favorite places he was stationed at was Guam where he survived Typhoon Karen. While stationed in Arkansas, he met and married Lois Darline Frost. The couple had 4 daughters, and later divorced in 1978.
Wayne returned to St. Maries, ID and he enjoyed eating at Minerva's. This is where he met Kathy Pentland. He loved frequenting the restaurant and giving her a hard time. He taught her how to drive truck, and the couple went out on the road long haul trucking all over the United States and up into Canada. They married on July 1, 1981; however plans changed for their wedding day. The team had a load on their truck that was due at its destination, so friends and family met them at the Hitching Post in Coeur d' Alene, ID and they married on their way to deliver their load.
The family settled back in St. Maries after their life on the road. Wayne and Kathy had son Wayneson, and Wayne drove log truck. Over the years Wayne went back and forth from a long haul job to a log trucking job. He bought his own truck which was a long haul truck and he turned it into a log truck. In 2000 Wayne retired due to some health issues.
Wayne loved the woods and spent a lot of time in them on a 4-wheeler. He also enjoyed history, old war movies, going to the coffee shop, and making his rounds. Wayne was a hardworking man who loved his family and especially enjoyed spending time with his children and grandchildren. He was very patriotic and was also very proud of his Norwegian heritage.
Wayne is survived by his wife Kathy at the family home; daughters Michelle (David) Asher, Tammie (Gale) Roller, and Kari (Roger) Titus all of the St. Maries, ID area, Tia (Christopher) Daly of Nine Mile Falls, WA; son Wayneson (Karissa) Thorhaug of St. Maries, ID; siblings Roger (Betty) Monahan of Spokane, WA, Carolyn Johnson of Lewiston, ID, Janice (Ray) Rogge of Lakeside, MT, Maryann Bailey (Mike LaPlante) of St. Maries, ID, Howard Thorhaug (Nancy Wolff) of St. Maries, ID, and Karen (Jim) Robinson of St. Maries, ID; 18 grandchildren; 8 great grandchildren; 1 great-great grandchild; numerous nieces and nephews. He is preceded in death by his mother June Thorhaug, parents Halvor "Shorty" and Adeline Thorhaug, and sister Joann Butler.
A memorial service will be Saturday, April 21, 2018 at 1:00 pm at the Eagles Lodge in St. Maries, ID. A gathering of family and friends to share a meal will follow
Share Your Memory of
Wayne