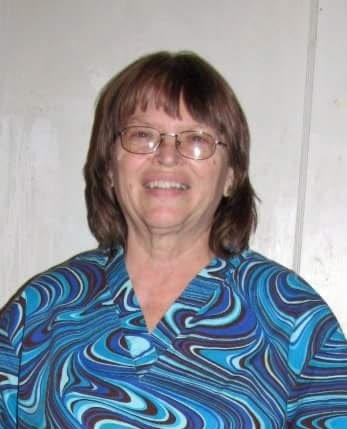 In Memory of
Peggy A. Timken
1951 - 2018
Obituary of Peggy Timken
Peggy A. Timken (66) resident of Medimont, ID passed away surrounded by her family April 25, 2018. She was born on June 12, 1951 in Hawthorne, CA to Armas and Maxine Koski. They soon relocated to Darby, MT where she attended school. Peggy and her family then moved to Fernwood, ID and she attended St. Maries High School where she graduated with the class of 1970.
Peggy met Bob Timken in 1971 near Medimont, ID. They married on June 15, 1974 in Coeur d' Alene, ID. Peggy and Bob lived in St. Maries for a short while before settling and starting a family in Medimont. Peggy had a daughter Lisa followed by sons Chris and Jason. In 1972 Peggy started working at Valley Vista Care Center where she became a CNA. She temporarily left her job to stay at home when her son Chris was born. A short while later she started work at Benewah Community Hospital. She worked back and forth between VVCC and BCH for over 40 years as a CNA.
Peggy was very involved with her children and grandchildren over the years. She supported them in everything they did and enjoyed attending their sporting events. Peggy loved her cat "Princess". Some of the things she enjoyed were reading and visiting with people. Peggy loved going on drives in the woods with her husband Bobby. Although she wasn't much for camping she loved going just to be with her husband and children.
Peggy is survived by her children Lisa (Travis) Conyers of Pocatello, ID, Chris Timken and Jason Timken both of St. Maries, ID; sisters Pamela English of Post Falls, ID, Tracy Allen of Iowa, Cindy Shepherd of St. Maries, ID, and Katrina (Jeff) Pabst of California. Also surviving are her brothers-in-law Dick Timken of Kingston, ID and Don (Linda) Timken of Medimont, ID; and 3 grandchildren, MacKenzie Conyers, Colton Conyers, Kamdyn Timken. She is preceded in death by her parents, her husband Bob Timken, her sister Rose Prouty, and grandson Kaleb Brown.