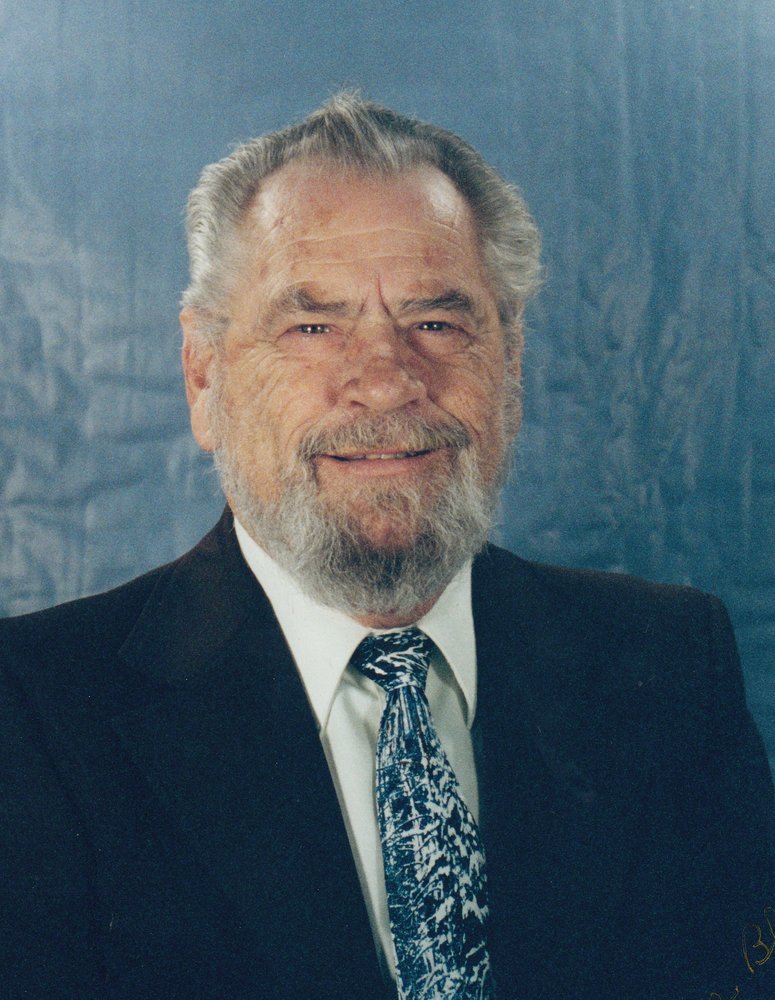 In Memory of
Wilder "Bruce" Blacker
1932 - 2018
Obituary of Wilder Blacker
Wilder "Bruce" Blacker (85) longtime St. Maries, ID resident passed away at his home on May 18, 2018. He was born to Lloyd and Alta Blacker in Newton, IA on July 3, 1932. Bruce's family relocated near Bellflower, CA where he graduated high school in 1950. Following high school, Bruce enlisted into the US Air Force where he made a 20 year career as a Systems Analyst.
When he was stationed at Fairchild Air Force base in Spokane, WA, he met Joann Ahr at a USO dance. The couple were engaged on their third date and married in 1952. After their wedding, Jo lived in St. Maries with her family while Bruce was stationed in Korea. When he returned to the states, they moved to Great Falls, MT. Bruce's military career took him all over. He was stationed in Merced, CA, Chatoreau France, Austin, TX, Omaha, NE, Riverside, CA, and the Pentagon in Washington DC. This was where he retired in 1972.
Following retirement, Bruce and his family moved to St. Maries, ID. He went to work for one of the mills in Fernwood, ID. He then went to work as a police officer, first for the city, and then for the county. In 1980 Bruce left law enforcement, and went to work managing the bowling alley. After several years at the bowling alley, he officially retired.
Bruce enjoyed wood working and golf. He and Jo enjoyed camping up the St. Joe River, and going for drives sight-seeing.
Bruce is survived by his wife JoAnn Blacker of St. Maries, ID; daughter Janice Blacker of Post Falls, ID; sons Michael (Dot) Blacker of Lumpoc, CA and David "Skip" (Carlyn) Blacker of Grand Junction, CO; brothers Ronald (Lynn) Blacker of Sahuarita, AZ and Robert (Peggy) Blacker of Waco, TX; 5 grandchildren; 6 great grandchildren; and 6 nieces.
A memorial service will be Friday, June 22, 2018 at 11:00 am at the Elks Lodge in St. Maries, ID. Interment will follow at Woodlawn Cemetery in St. Maries, ID with military honors presented by American Legion Post 25. A gathering of family and friends will follow at the Elks Lodge.