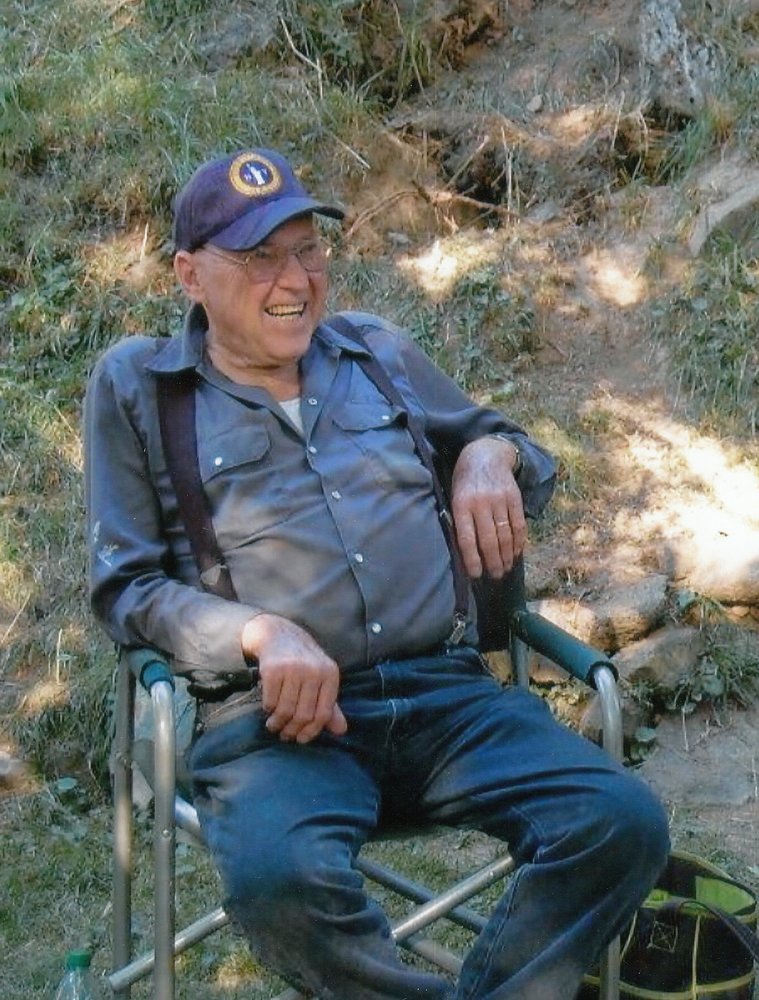 In Memory of
Wilbur Eugene Shelden
1936 - 2018
Obituary of Wilbur Shelden
Wilbur Eugene Shelden (82) resident of Avery, ID passed away in St. Maries, ID on May 22, 2018. He was born to Wilbur and Jesse Juanita Shelden on February 26, 1936 in Douglas, WY. Bill's father worked construction, and his family moved where the work was. As a child he enjoyed baseball, boxing, and wrestling. After moving around a lot, the family settled for a bit in Plummer, ID. Bill's first job was for Ottis Maloy who was a local contractor that paid him $2.00 an hour as a handyman. He then went to work for the St. Maries Sawmill pulling green chain; he set up portable sawmills in the woods and worked 3 years for the Milwaukee Railroad. In 1953 he met Annie Jeanette Woodruff at a dance at the Legion Hall in Plummer. She was his first and only girlfriend. They married in Coeur d' Alene, ID and made their home in Plummer.
In 1968 Bill obtained his Associates Degree in Automotive Mechanics from North Idaho College. A job took Bill and his family to Bandon, OR. He worked for the city, and after a few months the family returned to Idaho moving to St. Maries, ID. Bill logged for a short while before he went to work for Cooperative Supply, Inc driving fuel truck. He and Annie also had a highway contract mail route delivering mail from St. Maries to Avery and they worked this for 12 years. Bill and Annie moved to the Tensed area where Bill worked for the City, the landfill, and North Idaho Community Action taking care of the Senior Centers in Tensed and Plummer. After 14 years in the Tensed area, they relocated to Avery, ID where Bill went to work in the Maintenance Department for the Avery/Calder School District. He retired after 17 years at the school.
Bill was a man who was loved and adored by everyone. He equally loved and cherished his family. He was a man who could not sit still and loved being very active. Bill loved chopping firewood and enjoyed mowing and taking care of his yard. He was very meticulous and his yard was perfectly groomed. Wherever Annie and he could pitch a tent, they would camp. He also enjoyed to fish. They camped all over North Idaho, and loved the thrill of finding the next huckleberry patch. When Bill could stand to sit still, you might catch him watching the Zags play or old Western movies.
Bill is survived by his wife Annie at the family home, daughters Cynthia Annette (John) Moe of Avery, ID, and Janet Marie Altman (Duane Allen) of St. Maries, ID; son Delbert William (Kimberly) Shelden of Post Falls, ID; brothers Dennis (Phoebe) Shelden and Allen (Kathy) Shelden both of St. Maries; 10 grandchildren; 11 great grandchildren; 10 great-great grandchildren; and numerous nieces and nephews. He is preceded in death by his parents.
A Celebration of Life will be June 9, 2018 at 1:00 pm at the home of Roger and Melody Wiggington in St. Maries, ID