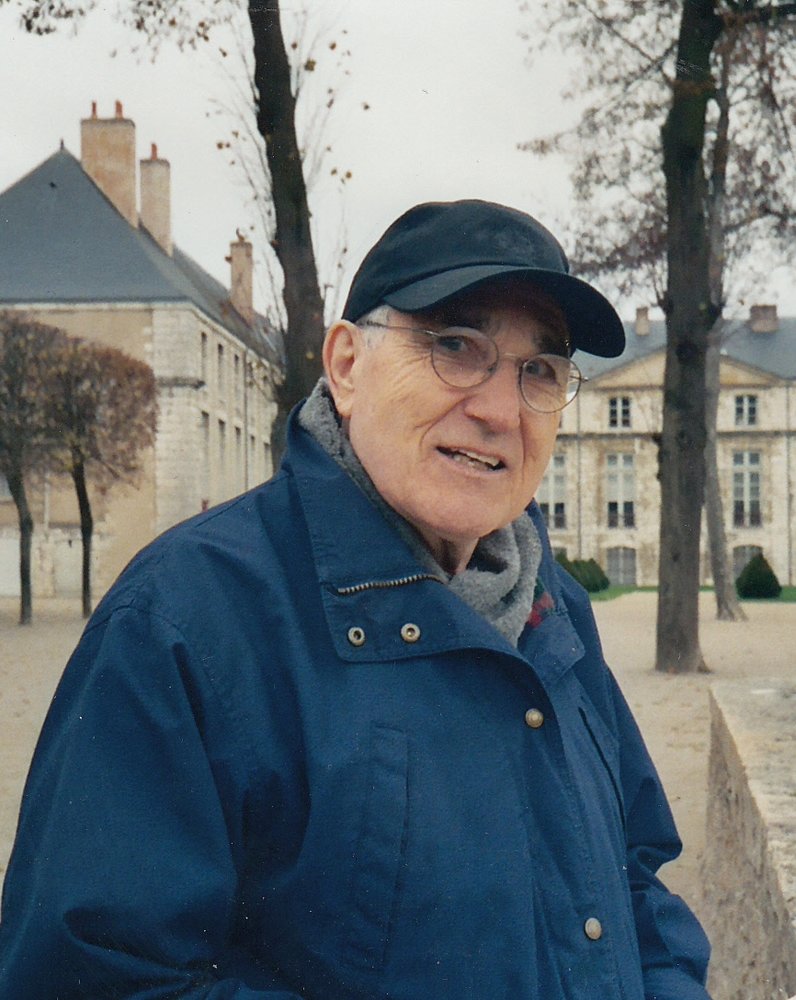 In Memory of
Donald Miller Ferrell
1934 - 2017
Obituary of Donald Ferrell
Donald Miller Ferrell (83) resident of St. Maries, ID passed away on August 1, 2017 in Coeur d' Alene, ID. He was born to Rodney and Margaret Ferrell on March 1, 1934 in Hugo, OK. He lived in Hugo until he was 8 years old; his family then relocated to Booneville, CA. Don graduated high school there in 1952, and enlisted in the U.S. Airforce. He served in Freising, Germany for 2 ½ years and he returned to finish his service at March AFB, CA working as a radio operator. He was honorably discharged in 1957.
Don returned to San Diego, CA where he started his education in Journalism. He attended San Diego State University while he worked for United Press International as a reporter. In 1962 he moved to Santa Rosa, CA and went to work for the Santa Rosa Press Democrat. He later worked for the Sacramento Daily Bee as a court reporter. In August of 1968 he started attending the University of Missouri in Columbia to complete his Masters Degree. As part of his Masters project, he and several other students went to Brussells Belgium for 6 months and covered the European Common Market. They sent their stories back to the U.S. for publication in U.S. papers.
In 1969 he returned later accepting a teaching position at Arizona State University. In 1972 he went back to teach Journalism at the University of Missouri. Don moved to Jackson, MS in 1975 and worked as the Editor for the Clarion Ledger Newspaper. He married Joyce Reagan on November 21, 1975 in Jackson. The couple moved to Long Beach, CA in 1977 where he was a Professor at Cal State Long Beach. Don went on sabbatical in 1979 where he worked as the Editor at the Texarkana Gazette Record. In 1980 he returned to Cal State Long Beach. The couple moved up North to Moscow, ID in 1984 where Don went to work for WSU as a Student Publications Director. In 1990 they moved to the Parkline area near St. Maries, ID. He retired from WSU in 1995.
Don enjoyed conducting Bible studies for seniors at several extended care facilities in the Coeur d' Alene area and at Valley Vista Care Center. He loved to travel taking several trips to Europe, and road trips up the St. Joe River. History was an interest of Don's, and he enjoyed studying about WWII.
Don is survived by his wife Joyce at the family home; daughter Sharon Lee (Dale) Harris of Hattiesburg, MS; son Donald M. (Maria) Ferrell II of Pleasant Hill, MO; brother Wilbur Ferrell of Sacramento, CA; sister Sara (Bill) Crowe of Sacramento, CA; grandchildren Megan (Steven) Harris Langley, Jordon Ferrell, and Tristan Ferrell; and 1 great grandchild Andrew Langley. He is preceded in death by his brothers Warren Ferrell and Wesley Ferrell.
There are no services at this time.